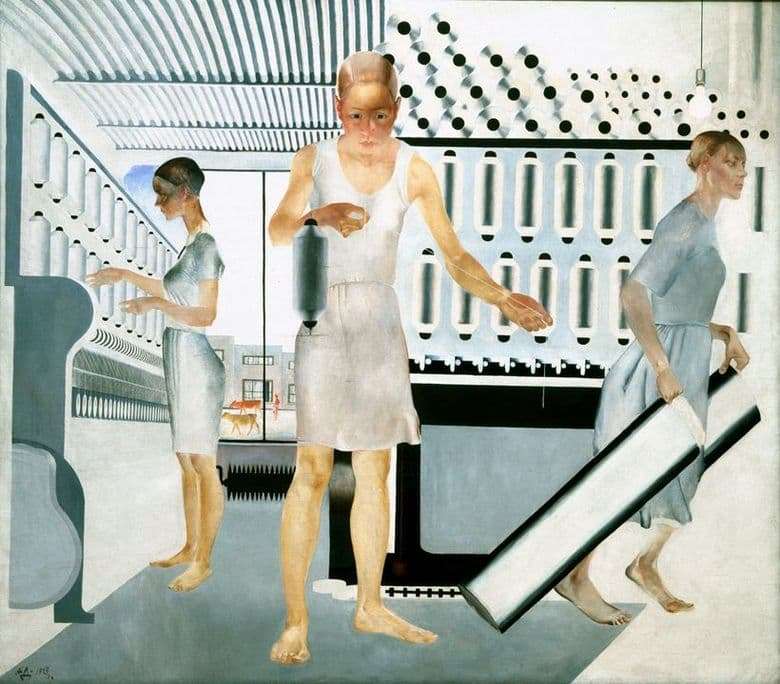 Soviet painter Alexander Deineka could develop his talent in the bosom of Mexican muralists or American social realists. However, he considered them very small for his works. He wanted to work in the Soviet Union, in a state that needed the country's ideas to be expressed on a larger scale. Throughout his life, Alexander Alexandrovich was engaged in graphics, painting, monumental painting, sculpture. Talking with the artist, it was important to affect not the variety of all the techniques that Deinek owned, but the significance of the themes. Alexander Alexandrovich idealized his country and preferred to work in the style of social realism (at that time it did not exist yet, it was characterized later).
In 1927, the artist creates two wonderful canvases – "Textile Workers" and "Defense of Petrograd". In the picture, which describes the simple working life of girls in a factory, we see how much Deineka is towards monumentality. Even he, later, telling about "Textile Workers" admitted that he treated the surface of the canvas so that it became smooth and varnished. All the girls depicted in the picture work in the rhythm of weaving machines. Machines, reels, coils, people – all of this blends into one.
The painter belongs to the people recognized by the public, art historians and art market. A lot of his canvases are in museums. Recently, his paintings have been seen in public auction. In the period from 1989 to 2001. not a single monograph about the artist has been published.