Description of the painting by Alexander Shilov "Nastya"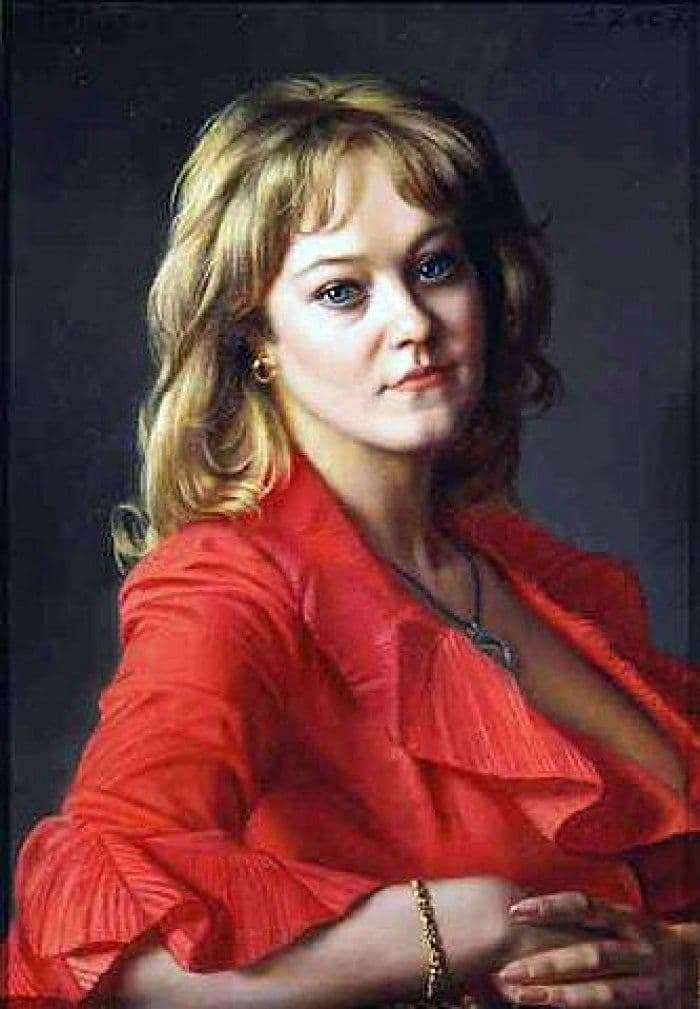 Alexander Shilov was born in the capital of the Russian Federation in 1943. Youth in the postwar years is not a very easy time, but Alexander believed in the best. Starting from the age of 15, he helped the family – got a job as a loader.
The beginning of his creative journey was laid in the House of Pioneers (such houses in the USSR were located in each district) in the quiet Timiryazevsky district of Moscow. Here the future artist visited the visual studio. In 1968 he entered the Moscow State Academy of Arts and Technology. V. Surikov. Since 1976 – a member of the Union of Artists. In 1997, Shilov was given a room, which is located near the Kremlin. There he was able to open his personal gallery.
Exhibitions of the Russian artist Alexander Shilov are held today not only in the territory of the Russian Federation, but throughout the world – in Kuwait, Portugal, Japan, France and other countries.
In 2003, the official opening of the new gallery Shilov.
The artist painted mostly portraits, although among his works are many paintings devoted to landscapes, still lifes, graphics. The heroes of Shilov's portraits are people of different social strata, different ages, and looks. Particular attention is drawn to the images of the elderly.
Shilov's canvases convey the mood and seem to come alive in front of the audience. They give inspiration for other people's creativity. In the picture "Nastya" the artist shows the smallest details of clothes, folds, beautiful hands, manicure. A beautiful young girl is looking at us from the canvas. Her blue eyes are a little sad.





(
1
votes, average:
5.00
out of 5)
Description of the painting by Alexander Shilov "Nastya"