Description picture Alexander Samokhvalov "Conductors"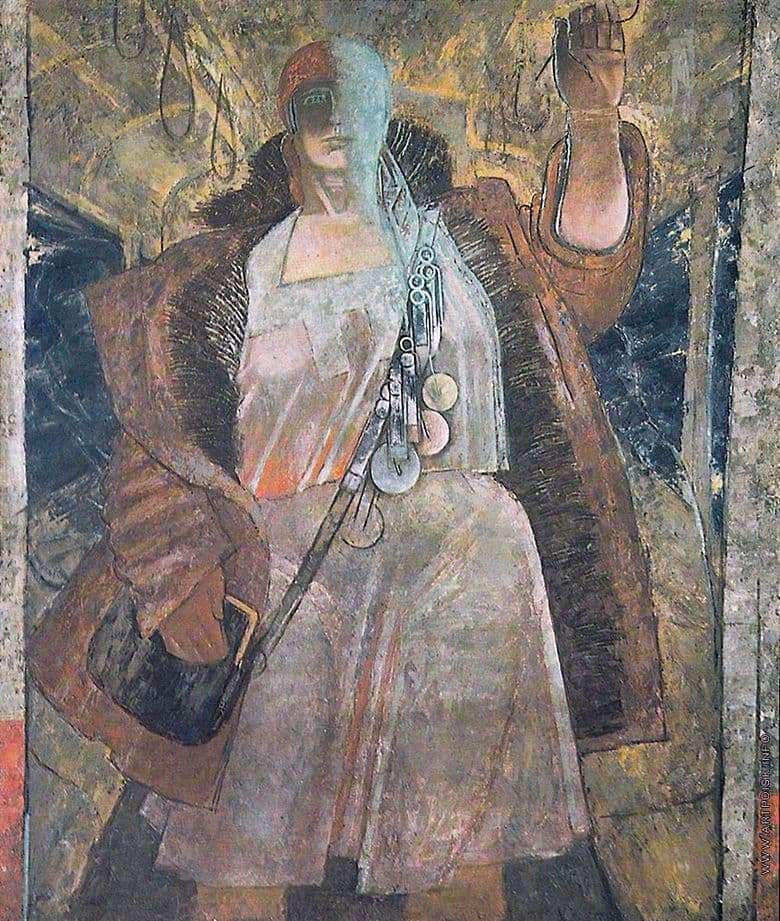 In 1928, at the exhibition "Circle of Artists", Samokhvalov presented one of the most impressive paintings in his performance, which was created in the heyday of the artist's talent. The pathos of the era – this is how Alexander Samokhvalov called his "Conductor."
The artist sought to convey and perpetuate the image of the people of socialism, to make them like the Greek Gods, the heroes of those times. And it would seem that a simple tram worker, what is special about her? But Samokhvalov compared her with Athena, and moreover, he argued that if the conductor had met on the goddess's path, the latter would have been struck by the strength of the Soviet woman. And all because this work is distinguished by the picturesque colors, the severity of all the elements characteristic of that time and the majestic solemnity.
The master created his paintings exclusively from scenes captured in memory. It was such a monumental working socialist woman – the heroine of labor – imprinted in the corners of his memory.
The artist in his time was fascinated by fresco painting. If you see the "Conductor" for the first time, you might think that the painting is made with frescoes, but it will be a mistaken impression. Samokhvalov preferred to perform his works with an artistic technique called tempo – imitation of the texture of a fresco, only some parts of the picture are convex, everything else is done in a smooth manner, mostly with oil. T
Ak, thanks to Alexander Samokhvalov, the Soviet people have a new, so far removed from the former fragile and thin young lady of the last century, the ideal of the modern woman.





(
2
votes, average:
4.00
out of 5)
Description picture Alexander Samokhvalov "Conductors"