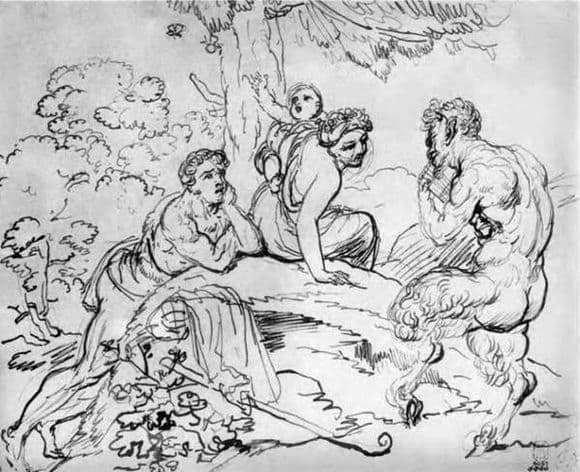 Orest Kiprensky is a brilliant Russian artist and a wonderful portrait painter. He was the son of a landowner, who appeared out of wedlock. At birth, the boy was enrolled in a family of simple serfs, but in 1788 received his freedom. This gave him the opportunity to enter the Academy of Arts, located in St. Petersburg.
Then Kiprensky changed many cities. He visited Moscow, lived in Tver, later settled in Italy. There he adopted Catholicism in order to marry a local girl.
Artist brushes own a huge number of portraits. Many of them are the pearls of the exposition of domestic and foreign museums. One of his most recognizable works is the image of the great Russian poet Alexander Sergeyevich Pushkin. The portrait can be found in many textbooks and articles telling about the life of the sun of Russian poetry.
Anacreon is one of the nine lyricists of ancient Greece. His poems were intended for singing to the melodic sounds of a lyre. The poet's creativity influenced the formation of Voltaire, Chénier, Pushkin and Derzhavin. The translation of his works was done by the greatest minds at the time of ancient Greek poetry and prose in Russia.
The painting "Anacreon's Tomb" was created by the artist in 1822. At first it belonged to a gallery in Rome, then exhibited at the Hermitage and the Academy of Arts in St. Petersburg. After the death of the artist, the canvas became the property of a private collection owned by A. Bryullov. In the 60s of the 19th century, it was sent for restoration, after which it irretrievably disappeared. At the moment, the canvas is considered lost.