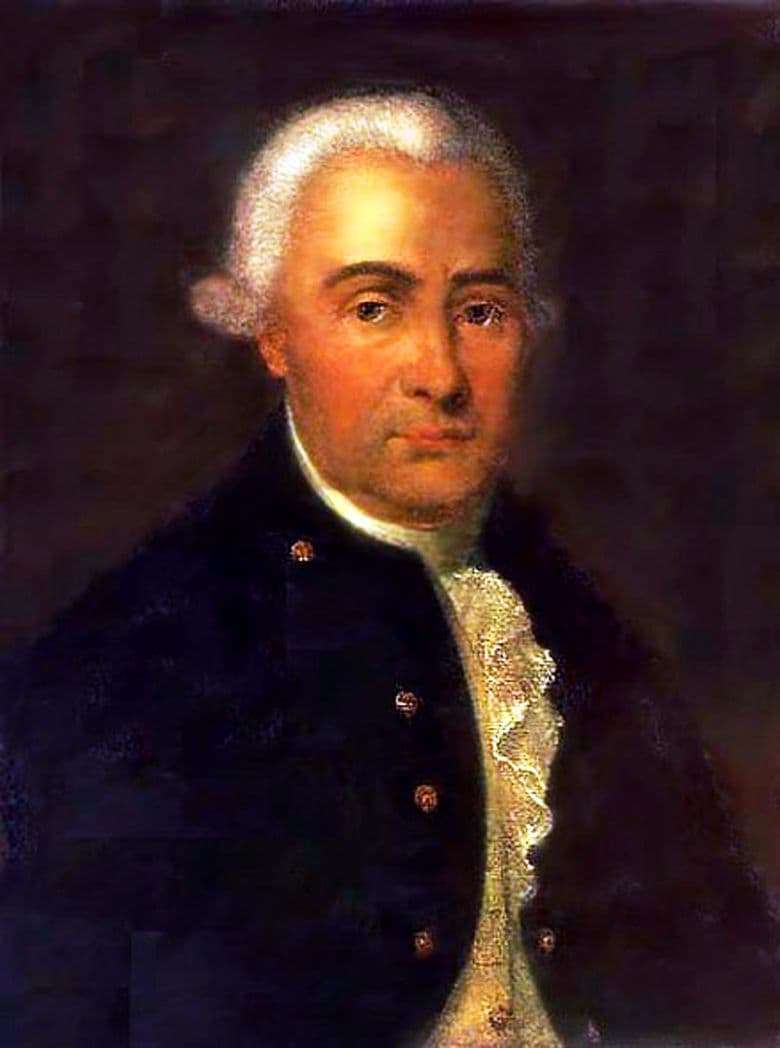 Self-portrait by Alexei Antropov was written in 1784. Antropov is considered one of the first artists of Russia, who began working in the portrait technique, including depicting secular persons. He mainly worked in St. Petersburg, but also in Moscow, was engaged in the restoration of the frescoes of the church in Kiev. His preferred technique was oil painting, but he also painted miniatures and badges.
Alexey was born in the family of a government official who worked in the Armory and in the office. From 1732, Alexey worked in the office under the leadership of his relative, Andrei Matveyev. As a member of the group of painters, Alexey participated in the painting of the Summer, Winter and Anichkov Palace, as well as other buildings of St. Petersburg.
Antropov studied portrait art from court painter Louis Caravac from France. In the late 1750s, he received the rank of master artist. In 1752-1755 he worked on the interiors of the Kiev Kiev Church: he supervised the installation of the iconostasis, painting the frescoes of the domes and walls.
In 1759, Antropov returned to St. Petersburg and continued to study portrait art from the court painter Pietro Rotary from Italy. Historians believe that his portrait of Izmailov – a kind of final work. The 1760s were probably the most productive period of the artist. He painted many good portraits, including the portrait of Ataman Krasnoshchekov, Rumyantseva. Then Antropov got a job at the Synod of the Russian Orthodox Church, where he led iconography, decorated churches, painted portraits of church hierarchs and supervised students.
In 1762, Peter III became the new emperor. Antropov soon became his favorite artist. During the six months of the reign of Peter III, Antropov painted the monarch four times. After the uprising, the new empress Catherine II had a significantly lower opinion of Antropov's talents. At that time, artists preferred soft combinations of colors, considered to be somewhat flattering for ceremonial portraits. Antropov, on the other hand, preferred traditional Baroque portraits based on the sharp contrast of colors with a dark background.