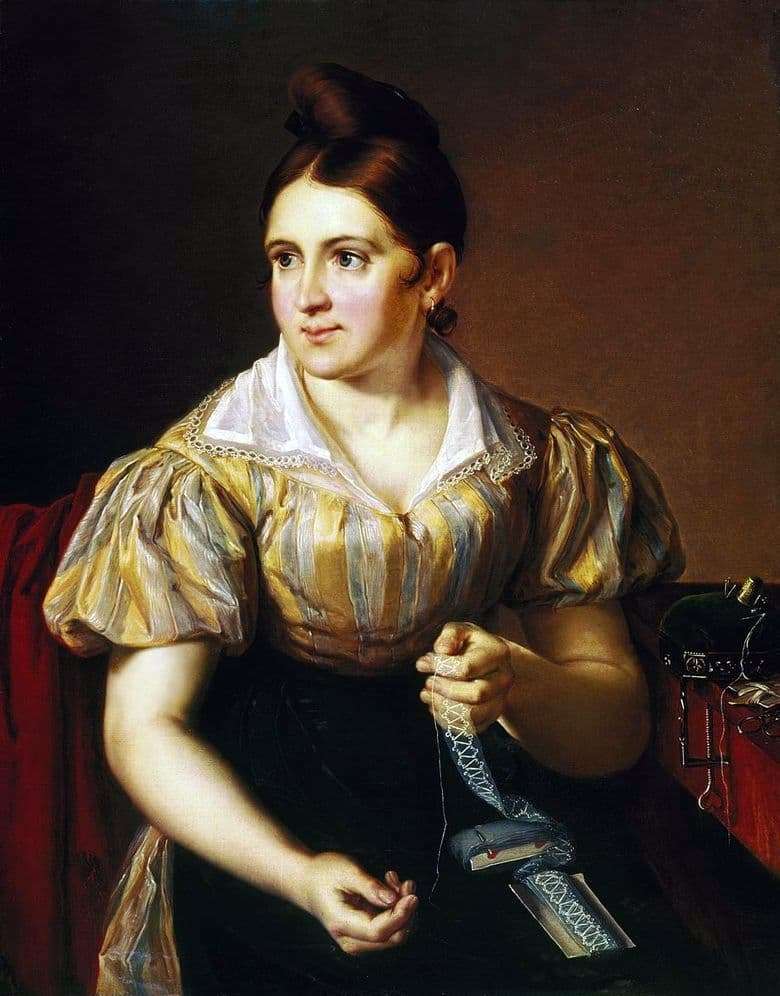 Tropinin was born and grew up in the Novgorod province. Educated in ordinary folk school. Even in early childhood he showed artistic abilities. However, Count Marcov considered it necessary to send Vasily Tropinin to study confectionery. But genius everywhere will be able to break through and develop his talent.
So it happened with Tropinin – he entered as a free listener at the Academy of Arts in St. Petersburg. At one of the exhibitions held by the Academy of Arts, Empress Elizaveta Alekseevna noticed his work. Consequently, the count decided to take Vasily from the Academy and sent him away from St. Petersburg and the Academy to another estate. Here he was sent to perform a varied draft, but Vasily did not lose heart.
Due to his perseverance and work, in 1824 he managed to get the deserved title of academic portraitist. Immediate success brought him his work, in which he portrayed young girls at work. The painting "Behind the firmware" was the third of this series, which brought the artist a high social status. On the canvas, we see a picture of a young woman holding lace. Her face is covered with a blush, she is dressed not rich, but with taste, according to her clothes, we can say that she is a city resident. This is no longer a serf servant, but a metropolitan philistine.
The works of Tropinin had a great influence on the further work of many Russian artists. Today, the works of Vasily Tropinin are kept in many museums and art galleries of the Russian Federation.