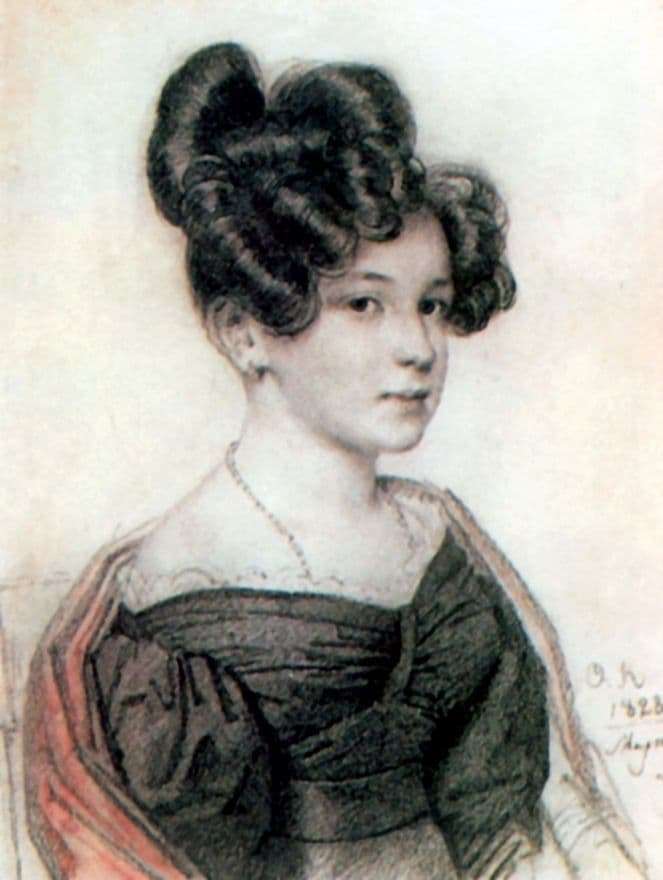 This work was created in difficult times for Kiprensky. The artist, a native of the serfs, always easily found detractors in high society. After returning from Italy, Kiprensky was accused of having killed a model, and although nothing was proven, this incident cast a shadow on his career. In addition to this, rumors spread about his relationship with a ten-year-old girl while living in Rome. The artist desperately experienced all these rumors, closed in himself – which absolutely did not prevent him from creating wonderful paintings.
The magnificent master of the portrait, Kiprensky wrote many notable and famous people, his contemporaries, and he also worked to order, and just for the love of art. Anna Olenin, daughter of the head of the Public Library and President of the Academy of Fine Arts, was the love of Alexander Pushkin, he dedicated several of his poems to her. Pushkin was even going to marry her, but the wedding was upset for unknown reasons.
Kiprensky perfectly conveyed the character of his model – a young and naive, flirtatious and playful, but at the same time incredibly self-confident and dignified girl. Venison is depicted in a dress fashionable for those times with a narrow bodice and puffy sleeves, a silk scarf is thrown over shoulders, a voluminous hairstyle is stacked with air curls, there is a small earring in the ear.
This portrait was the last work of Kiprensky in his homeland – after which he finally disappointed in his surroundings and in secular society, returned to Italy. The second trip to Europe was unsuccessful for the artist – his former glory was quickly forgotten, failures followed him, and Kiprensky also changed his painting style. Light and air seemed to have left her, the works became more gloomy. But "Portrait of Olenina" remained in the centuries as a vivid evidence of the heyday of the artist.