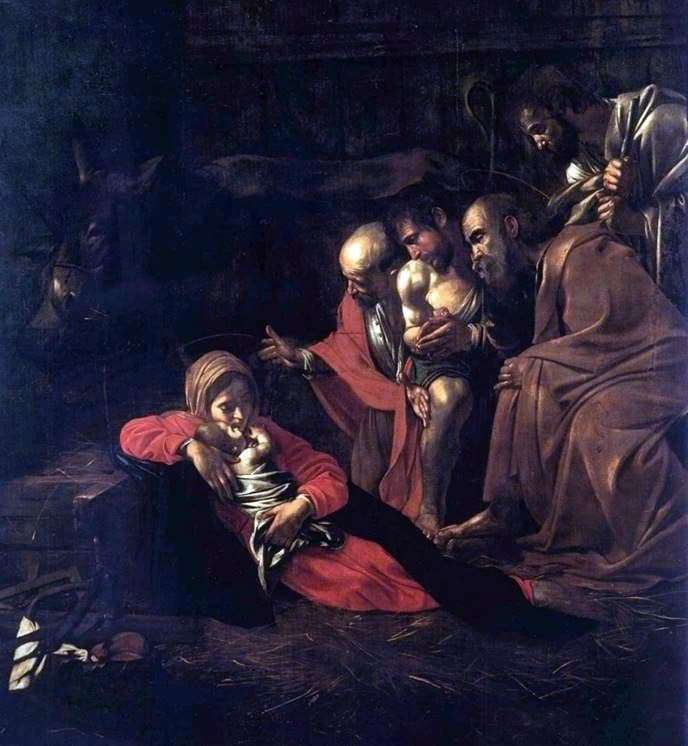 Throughout his life, the artist sought answers to questions in biblical scenes. Attacks of anger and incontinence more than once played a sad role in his wanderings and hard life. The older the artist became, the more he looked towards the Holy Writ. Many of the plots of his paintings are taken from biblical texts. He carried out orders for the Contracelli Chapel and Cherasi in Rome, the church of Santa Maria in Vallicella. Mastery of the artist recognized and his contemporaries.
One of the first artist applied a sharp opposition of light and shadow in his works. The master practically did not make sketches, preferring to immediately work on the canvas. Perhaps that is why, looking at the paintings of Caravaggio, the impression is created of immersion in a special, living world. It seems that the energy of the picture allows not only to see the colors, but to feel the smells and even hear the sounds.
The Adoration of the Magi was commissioned for the church of Santa Maria della Concezione, in the biblical story of the birth of Christ. This is one of his latest paintings, written a year before his death. Light and quiet joy blows from the figures of Mary with the baby and the shepherds who bend their knees. The golden ray of the sun illuminates the hands and face of Mary, the figure of a baby.
The feeling of spiritual warmth fills the room, highlights every detail. The amazing balance of the composition creates the effect of being present at this joyful event. The masterful use of color contrasts leads to the background all that is vain and unnecessary, leaving the most important and eternal highlighted – the mother, the child, the highest purpose.