Home

⇒
📌Caravaggio

⇒
Description of the painting by Michelangelo Merisi da Caravaggio "Saint Catherine Alekscandria"
Description of the painting by Michelangelo Merisi da Caravaggio "Saint Catherine Alekscandria"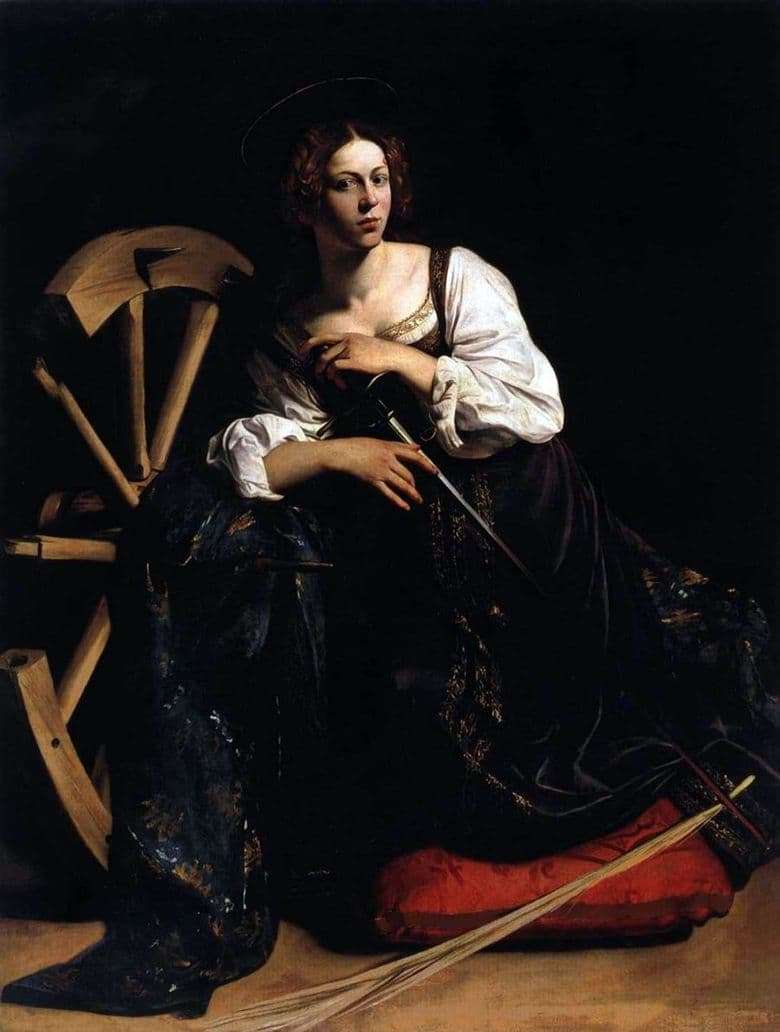 Michelangelo Merisi da Caravaggio is considered the founder of realism in painting. After him there was not a single sketch or drawing – Caravaggio immediately embodied all his ideas on canvas. The life of the artist was very peculiar.
Distinguished bold and quick-tempered, he constantly fell into some dark stories, was the instigator of fights, several times went to prison, was twice accused of murder. In the artist's work dominant place is occupied by male portraits and genre scenes with the participation of men. Most often, the characters of Caravaggio are simple youngsters "out of the crowd", bright, sensual, cheerful and partly rude. That was the author himself.
The painting "Saint Catherine of Alexandria" is a rare for a painter single portrait of a woman – however, Catherine's facial features still resemble a boy. Catherine of Alexandria was the daughter of the ruler
of Alexandria Xantos. The princess was very capricious, rejecting all potential suitors. Alexandria in those years was reputed to be one of the most enlightened cities, famous for its huge library and excellent schools.
Therefore, Catherine received an excellent education. Becoming a queen, adopted Christianity. In the dream, Christ appeared to her and presented a ring; since then, she considered herself to be the bride of Christ. When Emperor Maximin arrived in Alexandria to perform sacrifices and rites according to pagan custom, Catherine broke into the temple and demanded that the emperor leave the pagan gods and convert to Christianity.
In the picture we see a very young girl in a white blouse embroidered in gold and a dark velvet dress. Brown hair is divided into parting and tied up in a hairstyle. A soft, half-childish face, plump lips, neat lips, dark alert eyes – if it weren't for the thin golden nimbus above her head, the image would be a portrait of an ordinary girl.





(
1
votes, average:
5.00
out of 5)
Description of the painting by Michelangelo Merisi da Caravaggio "Saint Catherine Alekscandria"