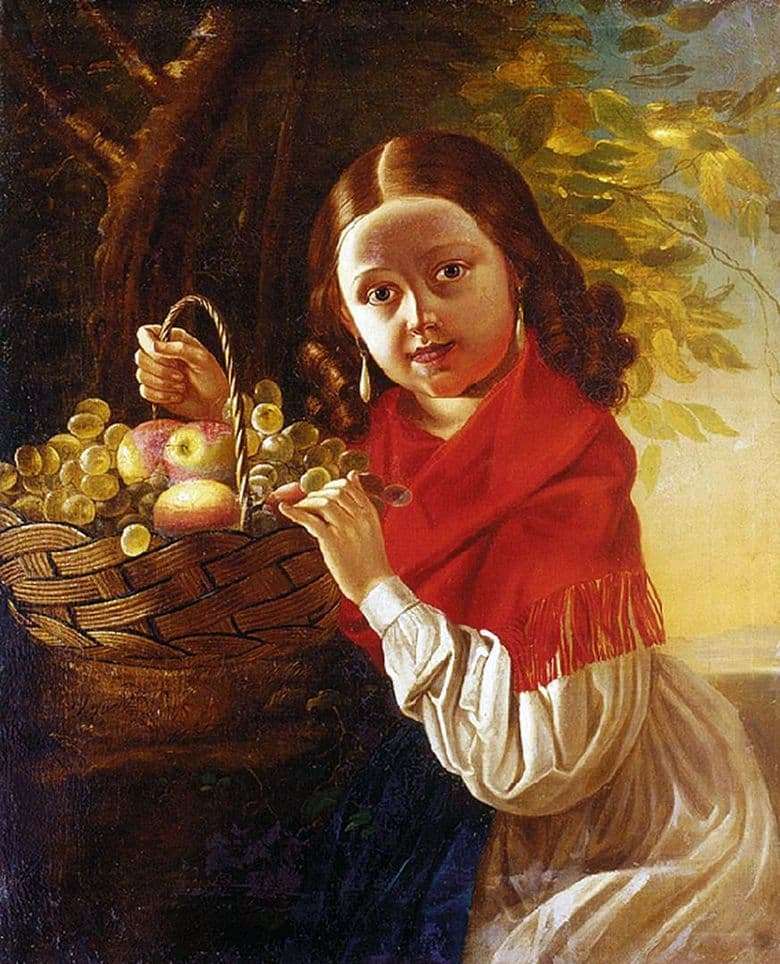 Khrutsky managed in his picture to depict the entire depth of the young maiden soul. We see that the sun floodes the spacious glade near the house, it beautifully illuminates the face of the baby, which despite its age, looks quite intelligent and even experienced. It seems that the girl has already gone through a lot in her life.
The interesting thing is that, despite his young age, the girl does not look naughty and restless. On the contrary, even her manner of holding herself is more suitable for an adult. What does its appearance only indicate: a neat parting, a manner of keeping your back, clothes and even a shawl on your shoulders. A more familiar image is for a woman of twenty years and above, but not a young lady.
The whole picture speaks of the great inspiration of the artist at the time when it was created. At the first glance at it, it seems that the whole process took several hours to take from the force, it conceals so strong energy in itself. After all, how can you keep the same feeling when working for more than 2-3 months, but no, that's exactly what happened. This work made the artist famous, brought him fame and recognition of the public.
The artist paid much attention not only to the very image of the girl, but also to her environment. Most likely, the portrait was painted during sunset, because the glare of red lights and the glow from the right side of the picture clearly tell us about the low position of the sun above the ground. The left side of the canvas is already more shaded, because the girl is sitting under a tree, as if hiding from the farewell rays. The whole picture looks quite soft, thanks to the play of light and shade, expertly transmitted by the author of the canvas. The bright spot of this part of the picture is only a fruit basket, which the girl firmly squeezes with her small handles. We see how detailed the artist has drawn each apple, each grape branch. It speaks about great skill and ability to create a canvas composition.