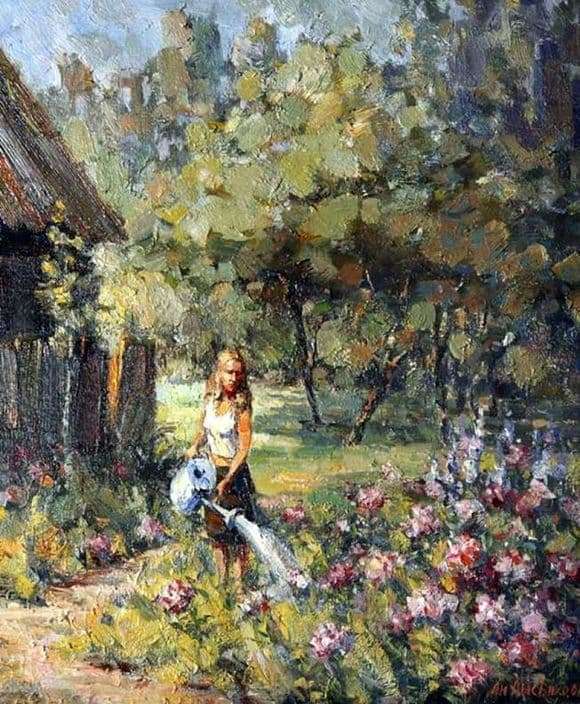 Andrei Gavrilovich Lysenko – representative of the legendary Impressionist dynasty, who made such a significant contribution to the development of Russian painting.
Lysenko was recognized as Honored Artist of Russia, awarded the highest category of master in writing historical, landscape and portrait paintings. Sociological realism is one of the main directions of his work, however, such impressionistic canvases as "The Girl with a Watering Can" are distinguished by a special lyricism of performance.
Unlike many artists of the twentieth century, Lysenko traveled extensively around the world, passed international practice, studied abroad. Also, the artist Lysenko gave exhibitions around the world, especially his work was valued in Japan and the states.
In a difficult "ideologically directed" time, Andrey Gavrilovich Lysenko managed to preserve artistic individuality, create "politically neutral" canvases, which are much more popular not only in Russia, but also abroad.
The painting "Girl with a watering can" is notable for its ease. Lysenko's aerial writing technique gives the picture a special volume and play of light and shadow. The midday heat, the irrigation of juicy flowers at the hottest hour of the day give the painting an incredible freshness, a special "shimmer" and internal dynamics.