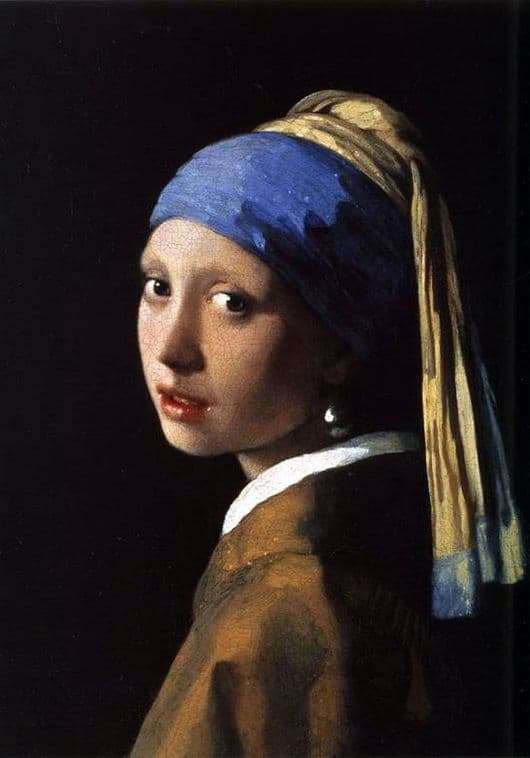 Johann Reiners Vermeer is one of the most mysterious Dutch painters. About him, as well as about his customers and even about his number of paintings, we know not much. The picture is kept in the gallery Mauritshuys in the Dutch city of The Hague and is one of the most valuable works presented in it. This is one of the most famous works of the Netherlands artist Jan Vermeer, it is called the northern or Dutch Mona Lisa.
Not much is known about the picture: it does not have a date, and the name of the depicted girl is also not. It is also noteworthy that in 2003, according to the novel of the same name by Tracy Chevalier, a film entitled Girl with a Pearl Earring was shot, in which a hypothetical history of the creation of the canvas was reproduced, while taking some facts from the artist's biography and family life. The largest master of Dutch household painting and genre portrait Jan Vermeer, like Rembrandt and Frans Hals, is one of the greatest artists of the golden age of art in Holland.
This picture is written in the genre of Tronie (from the Dutch "head", "face"). This genre is a type of portrait, it was quite popular in the 17th century Holland. Models are almost always portrayed anonymously, with an unusual facial expression or in an unusual attire. So the model depicted in the picture of Vermeer remains a mystery to us. From the time when the picture was written many years passed, experts conducted a lot of research, but many questions could not be answered: who is the mysterious model depicted in the picture, why is it wearing a turban and a dress that was not typical of fashion? that time, what does a pearl in the shape of a tear say, and what does a girl look at, what feelings does she have? Everyone can find the answers to these questions for himself by looking at the picture of the great master.