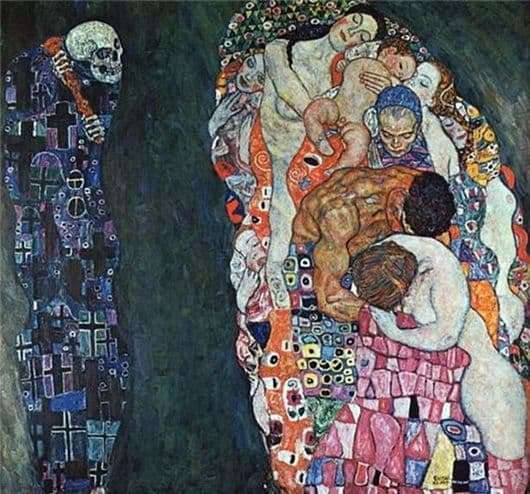 The famous Austrian artist – the ancestor of the modern in the life of Austria. The main themes of his paintings – a beautiful female body. In this regard, the bulk of his work is imbued with frank erotic scenes.
At an early age, Gustav showed a craving for painting. In his student years, Gustav, together with his younger brother Ernst and best friend Franz Machem, created an artistic team that quickly became famous and popular. Young people worked on sketches for a large-scale event, timed to coincide with the silver wedding of the emperor of France, Joseph and his bride – Empress Elizabeth. The style of the celebration was reminiscent of Rubens paintings and the direction of the Venetian school.
Upon completion of their studies in Vienna, they opened their workshop, and along with this event, the fame of them spread like lightning. And in 1885, young talents were commissioned to paint the Empress's favorite resting place – the villa "Hermes".
In consequence, Klimt was considered the most extraordinary artist of Austria. In his canvases intertwined issues of life, love, old age and death. The individuality of his work lies in the technique of transferring objects and elements that are filled with bright colors of colors with a combination of golden color. The artist uses only pure colors, and draws figures with a soft, rounded contour.
The work "Death and Life" reflects one of the leading topics of creativity Klimt. It depicts the dance of death, however, it seems that people do not foresee the impending danger. Here he used enamel, semiprecious stones and adorable marble mosaics and gold plating. This picture was the last large-scale project in the life of a great artist. All subsequent works were filled with wonderful and happy moments of life.