Description of the painting by Gustav Klimt "Danae"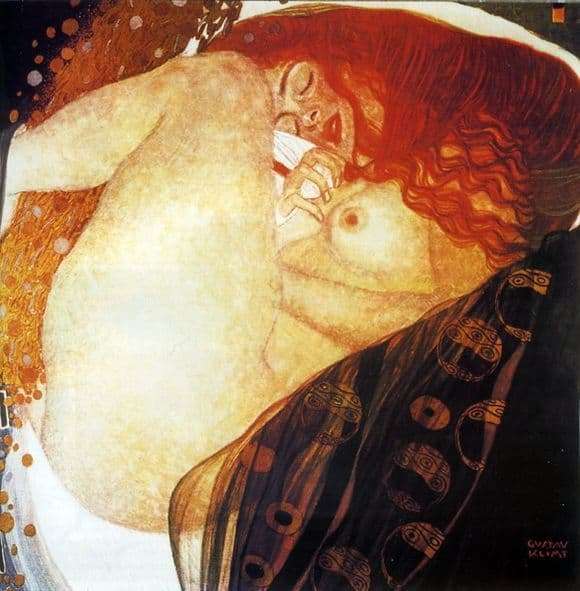 The painting "Danae" is one of the most popular mythological works of Austrian artist Gustav Klimt.
According to ancient myth, beautiful Danae was sharpened by Father Ariksius in a copper tower. So strictly he treated his daughter, trying in every possible way to protect his daughter from the birth of his son. The famous oracle had previously predicted to the king that he would be killed by his grandson, that is, by the son of Danae. But despite all the measures taken, the destined to come true and God Zeus himself fell in love with charming Danae.
No doors and walls could not stop the strongest thunderer, and he, turning into golden rain, nevertheless penetrated to Danae, sharpened in a copper tower. Subsequently, their son Perseus, unintentionally, but fatally killed his grandfather Acrisius.
Of all the touching story of love, which had many obstacles and obstacles, Klimt, in his individual vision of the legend, portrayed the most intimate episode of the story.
The sensuality of the chosen one of Zeus is conveyed very realistically, despite the girl's half awake state. Also, the beauty of the painting is transmitted through other compositional elements along with the artist's favorite golden color.
Many critics consider the picture of Klimt immoral, but other art connoisseurs, on the contrary, do not express protest moods, noting a peaceful state when contemplating a mythological plot in soft colors.





(
2
votes, average:
4.00
out of 5)
Description of the painting by Gustav Klimt "Danae"