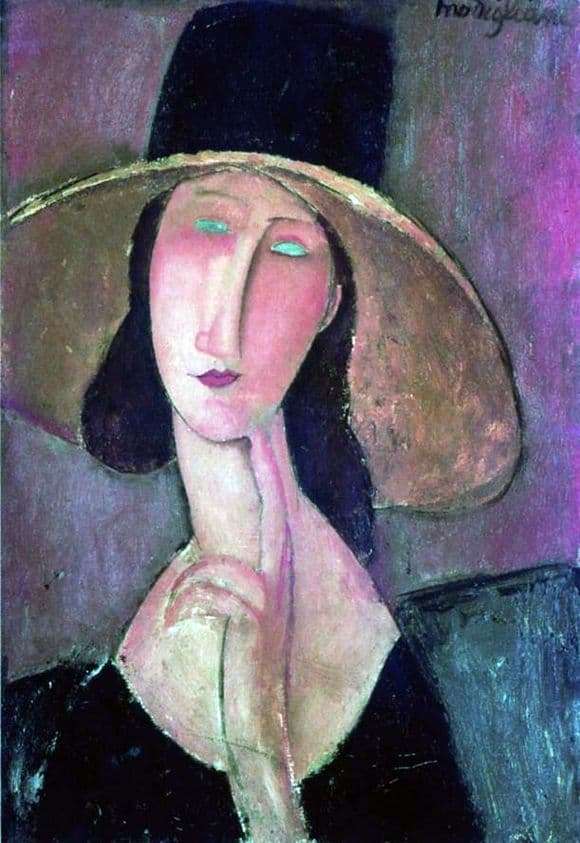 She was young, beautiful, charming. She looked at the world with huge eyes, like a young fragile deer. She was born in the gorgeous capital of France. In Paris, she was gone, only 21 years after the birth.
The inscription on a gray stone tombstone said that the faithful wife simply could not survive the separation from her beloved husband. This girl's name was Jeanne Hebuterne. She was a beautiful woman and the last passion of a brilliant painter – Amedeo Modigliani.
The artist led a riotous lifestyle. He smoked a lot, drank deeply, was fond of gambling. This could not affect his health. Soon he became sick with tuberculosis. When Amedeo met Jeanne, he immediately realized that he was gone. She was 19, and he was already over 30. He created more than twenty of her portraits. They were all similar, and they were all very different.
In 1918, Amedeo finished work on the "Portrait of Jeanne Hebuterne in a big hat." This is one of the most colorful and strange images of his young wife. Jeanne is dressed in a black, opening shoulders, dress. Her hand touches her chin with a slight gesture, as if the girl was thinking a little about something. Dark heavy hair gathered in a hair, let me fully appreciate the elegance of the neck. She has a huge hat on her head, the wide fields of which are painted in a contrasting beige.
This technique allows to emphasize the expressiveness of the face. The most striking thing about the portrait is, of course, the eyes. The cuts are painted in a light green color, and the apples themselves are not drawn. This creates a strange impression on the viewer.