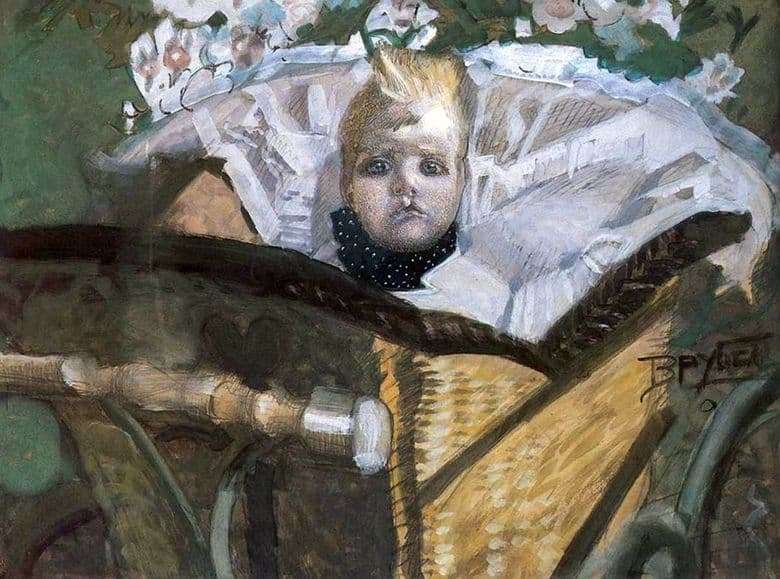 Mikhail Alexandrovich Vrubel – an artist with a complex fate. His life is like a drama. A successful young man, while studying at the law faculty of the university who was fascinated by the bohemian lifestyle, fortunately found the talent of the artist. He began as an illustrator of books, showing himself to be a real romantic. After serving briefly in the army, at twenty-four, Mikhail decides to completely change his life and enters the Academy of Arts. However, the artist does not receive a diploma, although he begins to earn good money by drawing to order. A rather careless attitude to work, reliving difficult and painful novels, Vrubel, however, creates a number of brilliant works and becomes popular. When painting the Kiev churches, the artist in parallel paints the Demon, which he leaves more penetrating and emotional, than standard religious works for customers. In the future, this image will pursue the creator, appearing on more and more new canvases.
Official jury and academicians did not recognize the work of Vrubel, considering it "monstrous"; nevertheless, the artist always had fans, and he managed to earn good money. Often he drank all the money earned. At the age of 40, Mikhail married a young actress, Nadezhda Zabele; an offer to her, he made almost the first day of dating. But even in marriage, the artist did not show abilities to handle money, and often existed at the expense of his wife.
A few years after the wedding, the couple had a son, Sawa; he was a strong, healthy, handsome boy, but with a defect, a cleft lip. At the time of the birth of his son and the first months of his life, Vrubel wrote his most famous "Demon"; however, he took a break from his work to create a portrait of half-year-old Savva. By this time, Nadezhda had abandoned her artistic activities, devoting herself entirely to her son, and Mikhail was forced to make money alone. He worked hard and eventually became depressed. The mental state of the artist is constantly deteriorating.
The frowned face of the boy in the picture looks serious and frightened, even mournful; his huge blue, childish eyes are full of deep sadness. The child seems to have a premonition of his tragic fate (the boy died at the age of two); also in his appearance and facial expression can be traced a strange physiognomic similarity with the Demon, the main all-time Vrubel character. The blond baby is depicted in a stroller woven from a vine, in the background are pale yellow and pale lilac flowers. The boy's face is tinged with pinkish pillows made from the finest fabric. Despite the predominantly light, delicate colors of the canvas, it looks alarming and even tragic. It is obvious that the artist transferred his own spiritual anxiety and anxiety to a portrait image of Sawa. At the time of painting the artist was seriously ill,