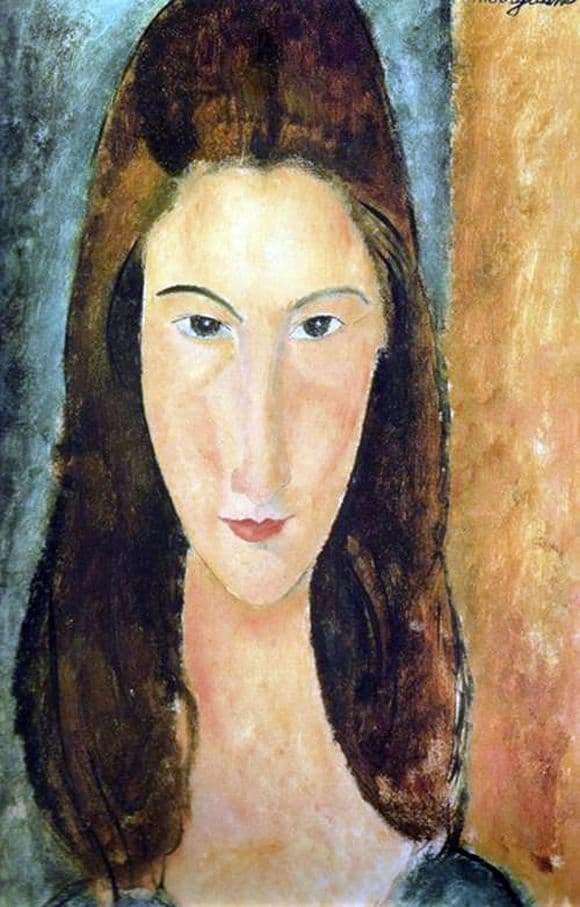 A man in love is always a little crazy, especially if he is also an artist. The all-consuming love and passion of Amedeo Modigliani and his wife, inspirers and allies of Jeanne Hebuterne, became both happiness and grief for their family. Amedeo drunk and dreamed of suicide. Jeanne, in response to the comments of friends that her husband needed help, answered that such a great man must die. Together they were short-lived, just three years. However, in such a short period the artist and sculptor managed to create 25 of her portraits.
He painted his Jeanne in elegant wide-brimmed hats, in huge precious beads, velvet dresses. One of the key works was the Portrait of Jeanne Hebuterne. This picture is the most simple, without embellishment and excesses. The girl appears before the viewer in a plain attire and hair loose on her shoulders. Despite the fact that the work is made in the style of expressionism, her face is recognizable. Characteristic, a little frowning, look gives out the muse of Modigliani. The work is done in warm, soft colors.
It seemed that the pair had only a bright road ahead and a long happy life. However, the artist's pernicious passions played a role in this story. Passion for alcohol weakened the immune system of Amedeo. In January 1920, he died in Paris to become an angel, as the loving Jeanne had predicted. She herself could not bear the separation from her husband. The day after the death of her husband, a pregnant woman threw herself out the window. Their eldest daughter was subsequently adopted by the artist's sister.