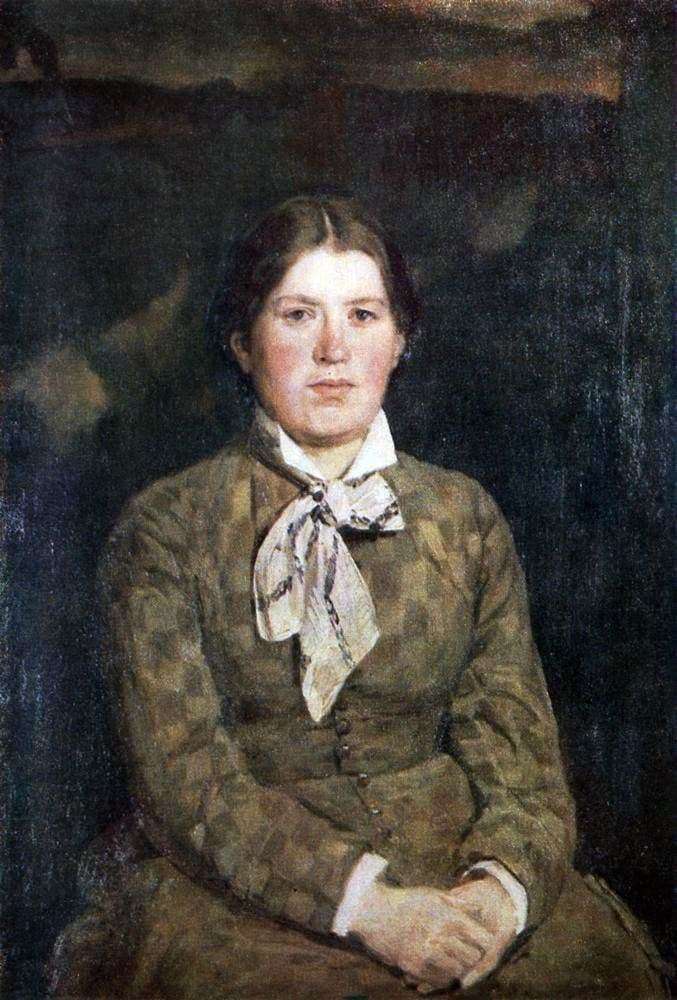 Vasnetsov is known for his artwork on fabulous and epic themes. However, the list of themes of his work is extensive. He painted portraits, paintings on household and religious themes. Writing portraits of loved ones helped Vasnetsov create the ideal of national beauty. He believed that the portrait does not need to invent anything. It is only necessary to fully see the person.
A big role in the life of Vasnetsov was played by his wife, Alexander Ryazantsev. Her portrait was painted by the artist in 1878. The picture is made in dark colors, like most portraits of the time. The emphasis in the composition is on the face of Vasnetsova. Behind the woman's back is a dark background that highlights her image even more clearly. The artist tried to depict his wife on canvas as she was in life.
From the picture, a nice-looking woman looks at us with neatly laid dark-colored hair and an open honest face. She looks straight ahead, her eyes confident and calm. It feels wisdom. Strict and at the same time kind eyes struck Vasnetsov even at the first meeting with his future spouse. It was this look he tried to convey on the canvas.
In the portrait there is something thoughtful, emphasizing the depth of the rich inner world of Alexandra Vasnetsova. The woman is well dressed. She is wearing a fashionable for that time dress with a chess pattern and buttons, and a white scarf with a pattern is neatly tied around her neck. Vasnetsov sits, arms folded in her lap, submissively posing for her husband. Her patience and support have always served as a support for the development of the work of the Russian artist.