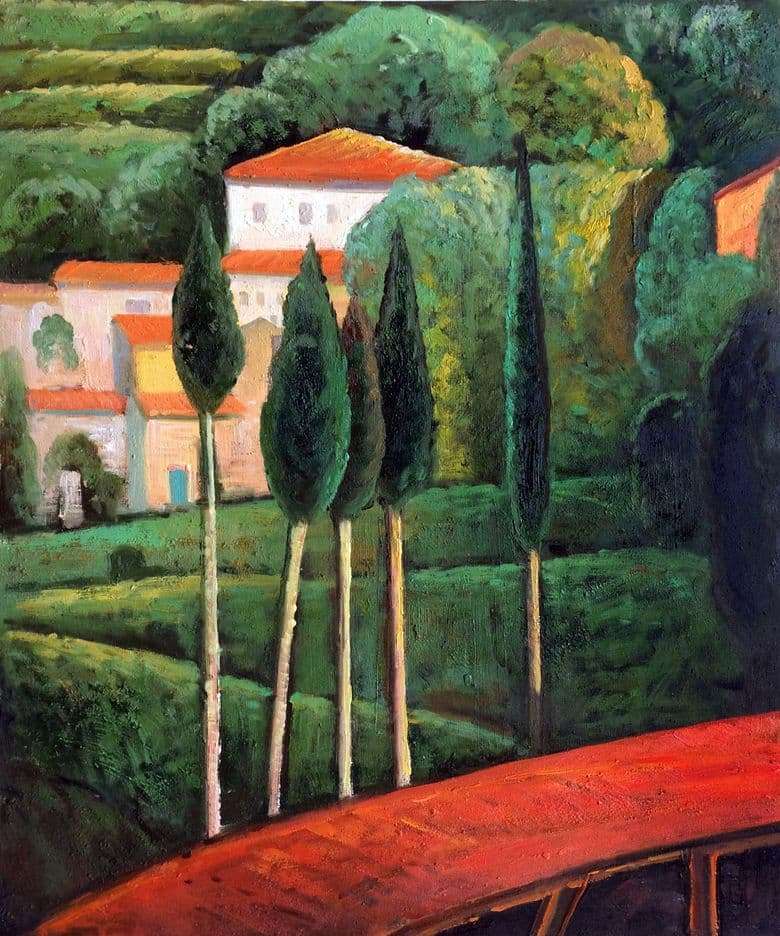 Amedeo Modigliani differs from other artists in its uniqueness of style, peculiar purity and symbolism. Considering his paintings, landscapes, you can go back to the era of that time, understand the life and lifestyle of the whole village. The artist uses clear lines and rich colors to show people how much the village and the other part of the country differ from each other. Looking at the picture, it creates a feeling of unbridled fun, a desire to plunge into the colorful world of southern France. On the other hand, shades of colors show the confusion and agitation in which France resides.
Amadeo Modigliani, being an Italian artist, spent his conscious life in France and imbued with special warmth. The history of this painting is tremulous and contains a deep meaning, bright colors symbolize the beginning of a new and rich life in southern France. During this period, the artist met his future wife, who was a student at the Kolarossi Academy. It was she who became the reason for the emergence of a sense of fear and helplessness, which led to their move to the south of France. The artist was afraid of the penetration of the German troops in France and thus moved with Jeanne to a protected place.
The south of France meant a lot to the artist, as he presented a new life and the opportunity to enjoy the relationship with his wife. Thus, the nature and environment of France inspired the artist who painted the picture with bright colors and in a sophisticated style. Purity of lines and clarity became a symbol of firm faith in a beautiful and bright future that was painted on the picture. The picture is dominated by shades of green, showing the artist's attitude to life. He sought to show his inner state – freshness and striving for a beautiful and bright, new round of life.