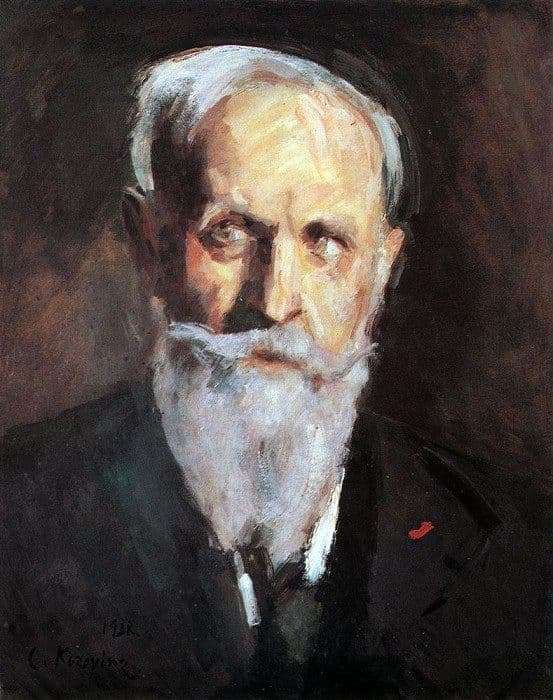 Konstantin Korovin – one of the most prominent artists of the first half of the twentieth century. His works take pride of place in the largest museums of Russia. Due to his amazing vital energy, all his works were performed in bright colors and endowed with a hint of festivity. He will undoubtedly perpetuate his works – they do not age over the years, the interest of generations does not fall to them, critics and artists still have a genuine interest in the whole creative way of Korovin.
A special place is occupied by the artist's self-portrait. Unlike all the canvases made by him, he is not at all colorful. The portrait is a tired, very gray-haired old man with faded, reddened eyes, a black and brown muddy background behind him, and he himself wears a dark jacket, which makes his image even more dark.
It seems that it is almost impossible to recognize the former hero of the portrait of Valentin Serov, but the nose and shape of the mustache, which has not changed at all, except that it has turned white, gives off to a former dark-haired handsome man who once radiated vital energy. Yes, it is not at all the same, but the noble age, underlined by the whitened head, which thinned opened the high forehead of the intellectual, the thinner face betrayed significant aristocracy.
The look must be focused on one of his unfinished works, he seems to be saddened, perhaps he is afraid of not having time to finish his last work.
Despite its dark tones, the picture radiates warm energy and allows you to feel the depth of the creative nature of Korovin.