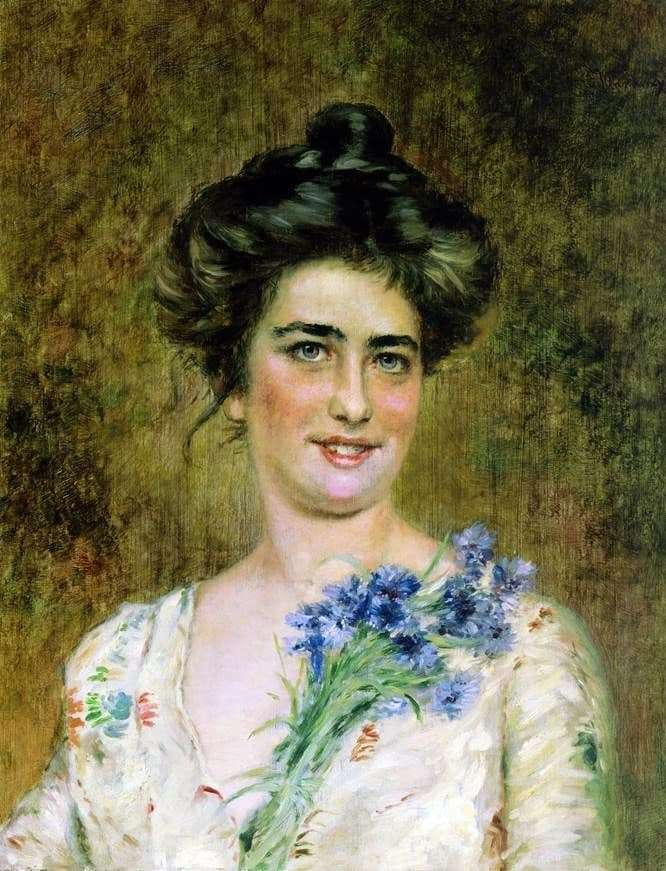 Starting from genre scenes and household sketches, the artist gradually went to narrow professional issues – composition and detailing of images, elaboration of form and color. The artist took up the traits of romanticism and love for decorative effects from Briullov. Cooperation with the Peredvizhniki brought no moral satisfaction to the artist and he began to create portraits and historical paintings. Transparent "breathing" texture, beauty and attention to detail have become the main features of the master's works.
The artist has created a whole gallery of female portraits. From the canvases look faces filled with inner beauty and light. Soft transitions of tones provide amazing vividness to the images. The master managed to catch the very, rare moment when "the soul gazes at the world…" The portraits of his wife Yulia Pavlovna Makovskaya were her favorite works. He was so passionate about her that he wrote a number of paintings and sketches of the woman he loved.
Each stroke in the picture speaks of the love of the artist. The portrait is written in just a few sessions. Almost no background, just a light background. By this the artist emphasizes that there is nothing more important than the woman he loves. The whole figure is written in light, light colors. Every detail has weight and value. Flowers on the fabric of the dress have something in common with a nice bunch at the shoulder. The tenderness of the skin emphasizes unobtrusive chiaroscuro, and a high hairstyle opens the elegant curve of the neck. A pacified expression with a slight smile suggests that we are a happy woman.
Women's portraits Makovsky spelled out in great detail. The artist invites with him to admire the amazing creation of nature – a woman.