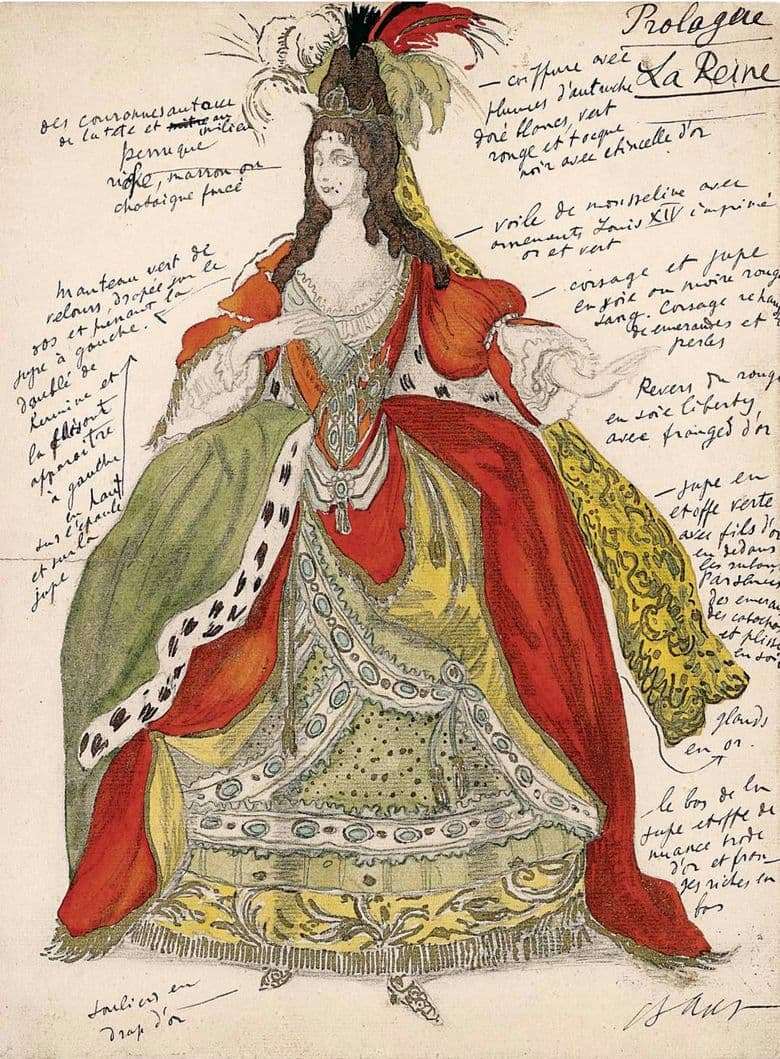 At the end of the 19th century, the Sleeping Beauty ballet was first shown on the stage of the Mariinsky Theater in St. Petersburg. The libretto was written by Marius Petipa based on the tale of Charles Perrault, written by Peter Ilyich Tchaikovsky. The ballet made a real sensation, and one of those to whom the performance was made an indelible impression was by the artist Lev Bakst. He was fascinated by the fabulous world of fairies and princesses, brightness and variety of colors.
Bakst, a native of Grodno, was one of the most talented artists of Russia, joining the World of Art association organized by Alexander Benoit and Sergey Dyagilev. After the release of the same edition of Dyagilev, decorated with graphics, Lev Bakst woke up famous.
Much later, already in France, Sergei Dyagilev, as part of his Russian Seasons, decides to re-put the Sleeping Beauty. It was these entreprises that served the international recognition of Russian directors, composers, opera singers and choreographers, including artists and decorators. For staging the story of the sleeping princess, Dygilev gathered a whole galaxy of Russian celebrities – Igor Stravinsky was involved in musical scores, Bronislava Nizhinskaya was engaged in ballet performance, Nikolai Sergeev was the choreographer, and Lev Bakst was invited to design the sets and costumes.
In an amazingly short period of time, he created with his own hands a huge number of layouts for scenery, costumes, sketches of accessories, shoes. Sketches characterized the bold use of colors, harmonious transitions from one tone to another, now, almost a century later, plunging into the atmosphere of one of the most ambitious productions in the entire history of ballet