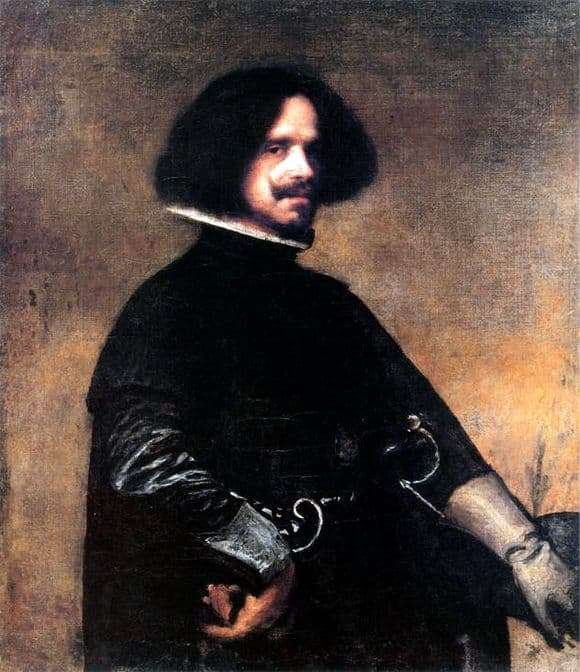 The artist King Philip IV created a whole gallery of persons of the 17th century: kings, princesses and priests.
Diego Velázquez was called the mirror of life. The right to depict the king and his family belonged only to Velasquez. The popularity of the painter has reached what many considered necessary to have a portrait of his work.
A self-portrait, written in 1645 after returning from Italy, where Velasquez studied antique painting and sculpture, copied paintings by Michelangelo. At that time, the painter was appointed to the post of king's valet.
The feeling of reality does not leave looking at the self-portrait of Velázquez and is enhanced by the artist's gaze fixed on the viewer. He seems tense, his face is still young, but there is no sparkle in his eyes, his suit looks elegant and simple. In the guise of nothing in it gives the artist. The clothes of the courtier are on him, and in the movement of the head and the gaze – calm dignity.
The master imagined himself as such and wanted to appear before future generations – a proud and sought-after painter without a hint of humiliation and servility. White collar, which is seen at the top of the jacket, somewhat enlivens the severity of black robes.
The pose expresses the desire to be equal to the nobility. So Diego Velázquez did not defiantly show that he was a master with rights and knowledge that he was not ready to disclose. Before us is a proud expert and confident person.