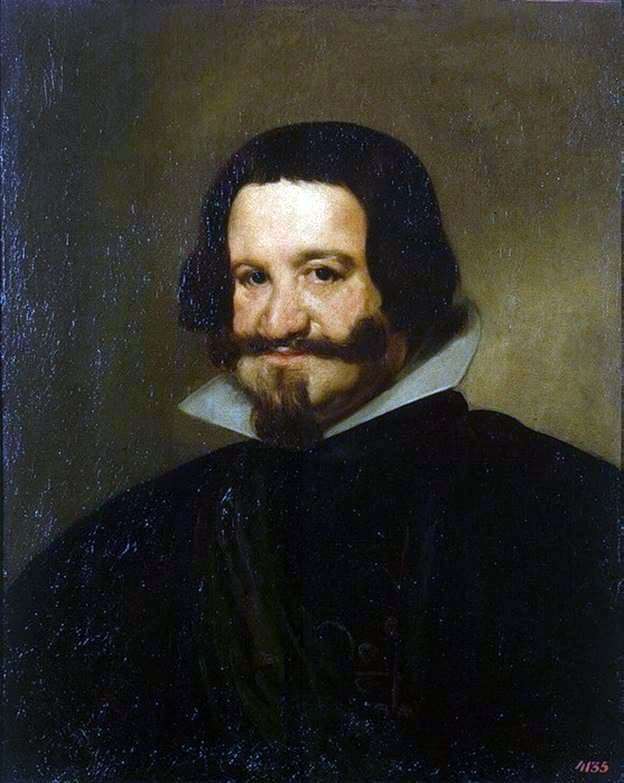 Velasquez's circle of interests was surprisingly broad: genre scenes, historical and religious themes, mythological subjects. All styles of painting the artist tried, until he stopped at the portraits. In the early manner of writing, the influence of Caravaggio is clearly visible. However, the artist quickly crystallized his own style, well recognized by connoisseurs. But there remained the ability to discern the human greed and human vices behind the external grandeur.
The feeling of harmony, subtlety and richness of color are inherent in any of the paintings of the master. Deep insight into the character of the model, hidden desires and carefully hidden weaknesses allowed the artist to create stunning in its truthfulness canvases.
The artist performed what he aspired to – he filled with life the schemes of ceremonial portraits. For a long time working at the court of Philip IV, the master became famous and many nobles sought to order him a portrait, so there was no shortage of models.
In the portrait of Count Olivares, the artist fully embodied his aspirations – he breathed life into the faces of ceremonial portraits. The graph is depicted in deliberately modest clothes – black and white collar. On a dark background, with dark hair and a beard, he could dissolve. But this did not allow puffy face and amazingly lively eyes. They hide the steel sheen of the prudent politician.
A calm expression can not hide the dictator's habits. The portrait was painted on the peak of glory and influence of Olivares, but the artist managed to uncover the inner essence and reveal the hidden vices of the nobleman.