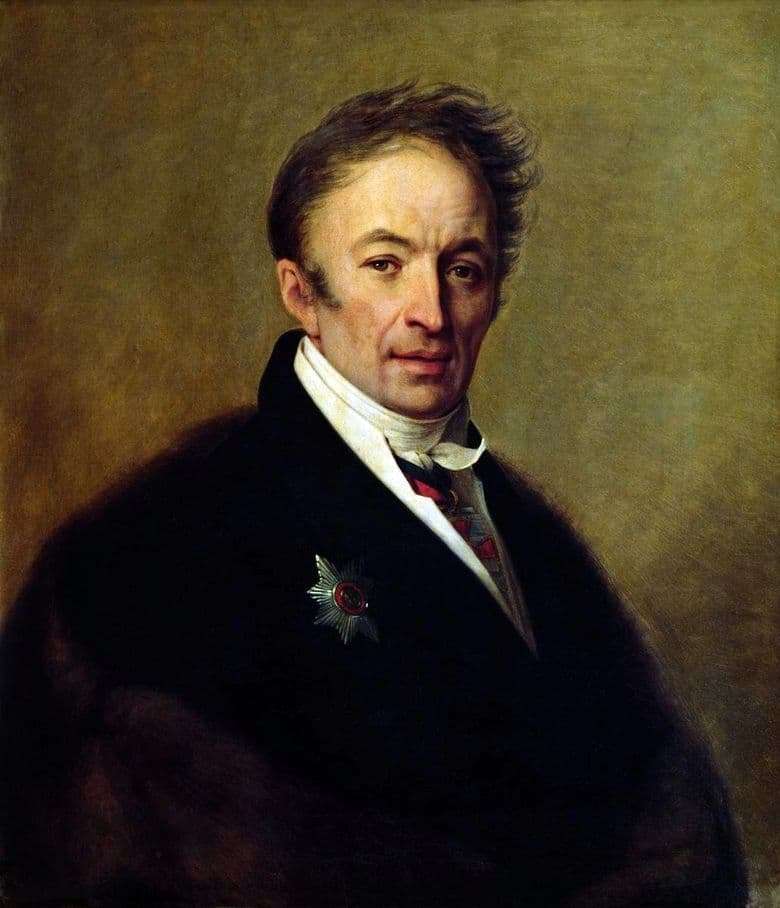 Self-taught artist managed to achieve recognition and fame. Alexey managed to do what nobody could do – from an unknown young man whose parents had nothing to do with creative life, he managed to become famous, deserve the title of Academician.
One of the later portraits written by A. V. Venetsianov was a portrait of the eminent historian Nikolai Mikhailovich Karamzin. Despite the fact that many famous portrait painters lived in Moscow, the Academy of Russian Language and Literature gave the order to Alexey Venetsianov. During this period, the artist has ceased to write in a romantic style. Despite the fact that Venetsianov did not paint portraits from nature, he accepted the order. The reason for this was personal sympathy for the person of Karamzin. He was for Venetsianov embodiment of enlightenment.
Venetsianov had in his library several works of Karamzin.
Karamzin is depicted on the canvas realistic. I do not even believe that the artist Venetsianov had to paint a portrait from a photograph. He managed to convey facial expressions, a slightly open mouth, a calm look. Karamzin appears before the audience with characteristic features for him.
Art critics know Alexey Venitsianov not only as a beautiful portrait painter, but also as an artist, who painted pictures on the theme of rural home life, everyday life. He painted all the canvases with the help of dry paints. The works are distinguished by the maximum reliability of the transmission of light, shadow, color. He worked with pastels, was engaged in lithography, wrote articles and notes about creativity.