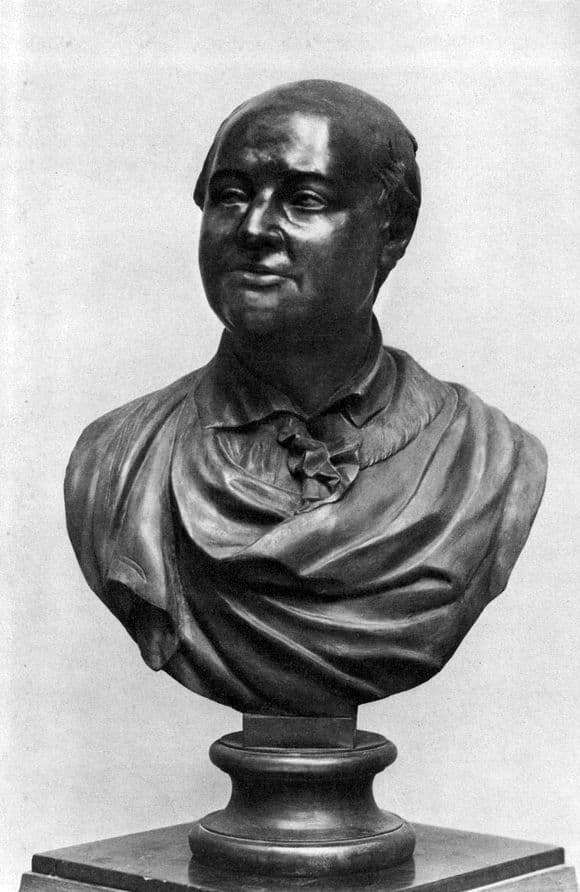 It would seem that the sculpture is inferior to painting in brightness and attractiveness, it is harder for perception. The bright color spot on the plane attracts more attention and attention than a single-color volume.
The sculpture lives in space and you need to catch the light to see it. And if the sculptor is talented, then the figure comes to life under his hands and the material becomes malleable. In the 18th century, the traditions of woodcarving were quite strong, and small wooden sculpture was noticeable only in Orthodox churches, hidden among iconic paintings.
The true school, the first sculptor of Russia, Fedot Shubin, was held in the homeland of the great scientist Lomonosov and in his own land, among Pomorians, where traditions of bone carving were developed. From there, the sculptor's career went, and the compatriot Lomonosov helped him overcome this path.
The bust of the scientist was created from memory after Lomonosov's death. The fates of two great people are very similar. Like Lomonosov in his youth, the sculptor Shubin moved the same road from the Arkhangelsk province to conquer the capital and to develop his talent.
The bust is executed in a cast, which more subtly conveys nuances and mood. Expressiveness is idealized, but not from servile feelings, but the presence of sincere human sympathy. The property of Shubin's creativity is objectivity and a tendency to sympathize with his model, which was rare in the art of the Catherine Age.
Custom idealization has always been alien to Shubin. He was a talented portrait painter from nature and, thanks to his talent, he left a magnificent gallery of outstanding contemporaries. The portrait of Lomonosov in a cast is far from those classical canons that took place at that time. This is a voluminous and multidimensional image, not only by physical characteristics, but also psychologically, emotionally.