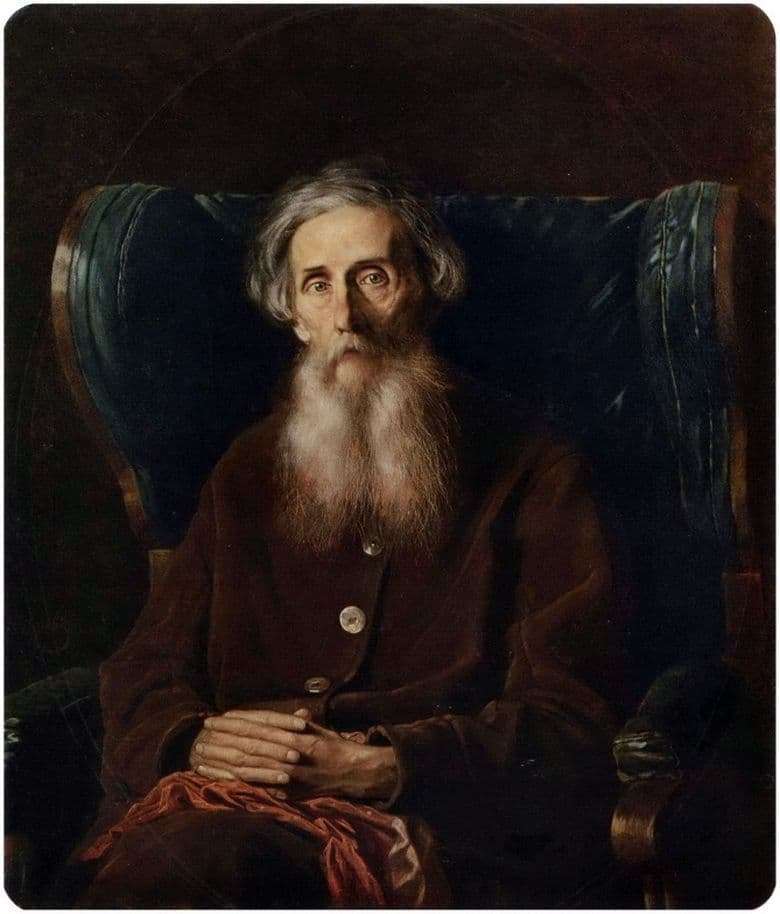 A magnificent portrait of the famous Russian writer and ethnographer Vladimir Dahl was written by Vasily Perov in 1872. This was the last year of Dahl's life, we see an elderly person sitting in a chair with many wrinkles and a gray beard. The artist portrayed him in such a way that in this fading man we see the full depth of wisdom and unlimited philological knowledge, which is still used by all generations.
Vladimir Dahl is sitting in a high-backed chair, wearing a warm brown home robe in which he spent his leisure time in recent years. On the writer's lap, a red handkerchief is laid out, on which the elderly man gently put his palms, crossing thin long fingers. Dahl's thin face with sunken cheeks, which is typical for old age. The head is covered with gray hair, revealing a prominent forehead. It is impossible to look away from the writer's beard, she seems to be covering her chin and then falling on clothes, evoking images of great sages.
Looking at the portrait, we see the piercing gaze of Vladimir Dahl, his clear, slightly surprised eyes are looking at us and somewhere a little bit past, as if looking into the future. Perhaps at that moment he was thinking about the new work, and Vasily Petrov very successfully managed to capture this moment.
Despite the relaxed appearance of the writer, who was conveniently placed in the chair, one senses his willingness and desire to begin his favorite work, which he dedicated most of his life. Before us is a man who for 12 years, almost every hour, made notes, writing down explanations to one of the words, and thus, having compiled a valuable explanatory dictionary for us.
This portrait is recognized as a masterpiece of Russian painting, which depicts one of the great people of Russia.