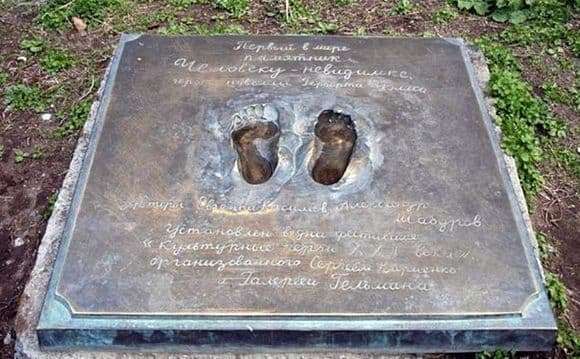 Monuments adorn our country throughout its territory. Russian people have always been considered very inventive, fun, intelligent. What can we see on one bright example in the city of Yekaterinburg. Who believes that monuments are remnants of the past, they are boring, then he is behind the times.
The city has a very unusual monument. And who would you think he is dedicated to? No – this is neither a war hero, nor a politician, and not even a famous actor. The monument in Yekaterinburg is dedicated to the invisible man. You heard right. The question immediately arises, how can it be portrayed, because a person is invisible? But there were craftsmen.
And it was like that. Once in the last century, and, more precisely, in 1999, sculptures of the city were argued that, they say, to finance the construction of the monument is a costly business. To put a pedestal, previously, having made it and having brought it into place – these are millions of rubles. But with the sculptures, the writer Yevgeny Kasimov decided to argue. By the way, later he became a deputy of the city duma.
So, as a creative person, Kasimov decided to approach the issue of the monument from a different angle. He proposed to include fantasy and did not lose. Soon a brilliant, unusual idea was born – to make a simple monument to the invisible man. Said and done, however this idea may seem crazy.
The budget of the monument is only 800 dollars. It represents a plate on which there are two footprints. And they are also not easy. Why? Because they belong to two different people, and the size of the legs is also different. The monument perpetuated the feet of Evgeny Kasimov and Alexander Shaburov, who is an artist.
Such a famous monument has turned out, which was created thanks to the author's non-standard thinking, as well as with the help of funding from the Union of Right Forces, which should be given credit for appreciating creativity. Now the monument is not only a local landmark, but also a pride for people who constantly come to this place to be photographed.