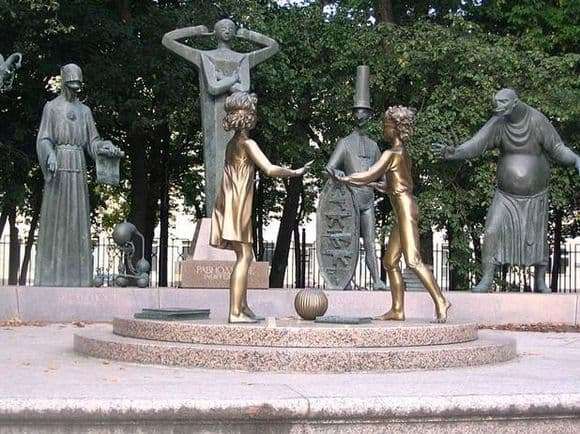 Monuments are most often set to capture someone or something. They symbolize different things that are sometimes not clear to everyone. Ambiguously, people reacted to the monument Shemyakin "Children – victims of adult vices." It was installed in Moscow, near the Swamp area.
It has been 15 years since the installation, and the residents of the city still ardently argue – some of them call for removing this monument, others appreciate it and say that this is how it should be. And it's time for people to think about their lives.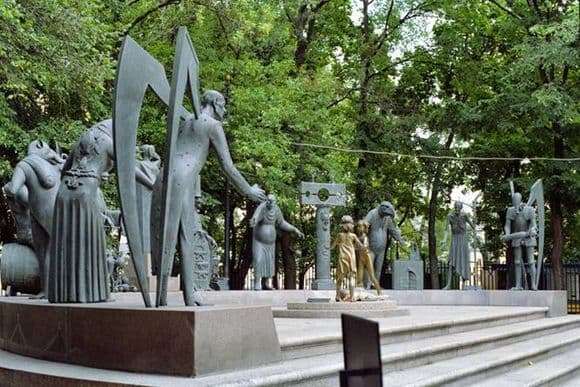 The history of the creation of the monument is as follows. Once in the early 2000s, the mayor of the city of Luzhkov summoned a creative figure (artist and sculpture) to Mikhail Shemyakin. He told him that it was necessary to erect a monument in Moscow, which would be dedicated to vices, they were listed on a piece of paper.
The first view of the sculpture was ambiguous. In his head could not keep the stories, where he could put on public display of children and prostitution, also, including other, not less pleasant vices. The author of the monument had to collect his thoughts and forces for half a year, only after this time the idea was born.
Monument installed in the park. Many residents came to see him. Sculpture wanted to convey to people that the world is mired in vile vices. And all these strange adult figures represent each of them. Quite clearly. But for many, this monument was a shock. Residents believe that these "freaks" depicted on the monument, and show children scary. And, in general, what they learn from childhood.
Many even the indigenous people of this place stopped walking there after the installation of this monument. There are people who more calmly talk about the monument, but still do not accept it. They consider such a monument to be more concise, but at the same time understandable. But there are those who are proud of the fact that the author so expressed the situation in today's world.
Shemyakin – the face is also ambiguous. In the Soviet years, he was not accepted, he was even under compulsory treatment in a psychiatric hospital, after he was expelled from the country. But years later, the work of Shemyakin began to return. At the moment, he created many works, including sculptures in the capital.