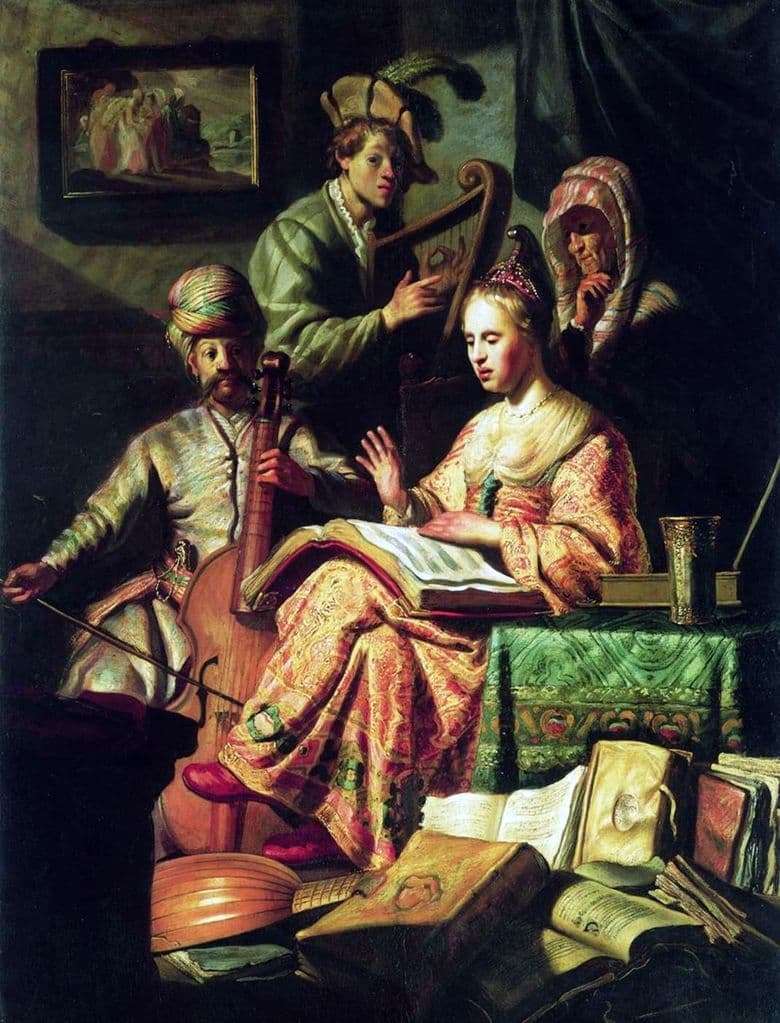 Rembrandt Harmens van Rijn is a great Dutch artist, whose skill still does not get tired to amaze the most sophisticated viewers. Rembrandt, like no one else, managed to convey human experiences, emotions and feelings. The son of a miller, he soon became interested in art, and at the age of thirteen left a Latin school to devote himself entirely to painting.
In the twenties of the seventeenth century, the young artist studied with the famous in those years, the master Peter Lastman. The painting "Allegory of Music" is a classic example of Lastman's influence on the work of a talented student. It manifested itself in the colorfulness of the canvas (later Rembrandt began to paint much more succinctly in color) and the desire to write out the smallest material details in as much detail as possible. This gave the decorativeness and festivity to the early works of the artist, the paintings seem motley and quaintly exotic. Rembrandt's rich imagination found a way out in the works of that time, but already during this period, the painstaking work on the characteristics of light and shade favorably distinguishes him from his contemporaries.
The painting depicts four people – three of them, two men and an old woman, with various musical instruments. The woman in the foreground on her lap holds a notebook with notes and conducts the game using the brush of her right hand. Apparently, she personifies the goddess of music. Her eyes are lowered, her face is focused. Throwing her legs, the lady shows the viewer a dress rich in gold brocade, richly decorated with gold inlay. Warm gold colors, saturated, juicy; the finest painting of fabrics; gentle sun glare – the picture is painted with warmth and feeling. But the facial expressions of the characters of this canvas are much less mobile than those of the later Rembrandt models.