Home

⇒
📌Rembrandt

⇒
Description of the painting by Rembrandt Harmens Van Rijn "Valaam donkey"
Description of the painting by Rembrandt Harmens Van Rijn "Valaam donkey"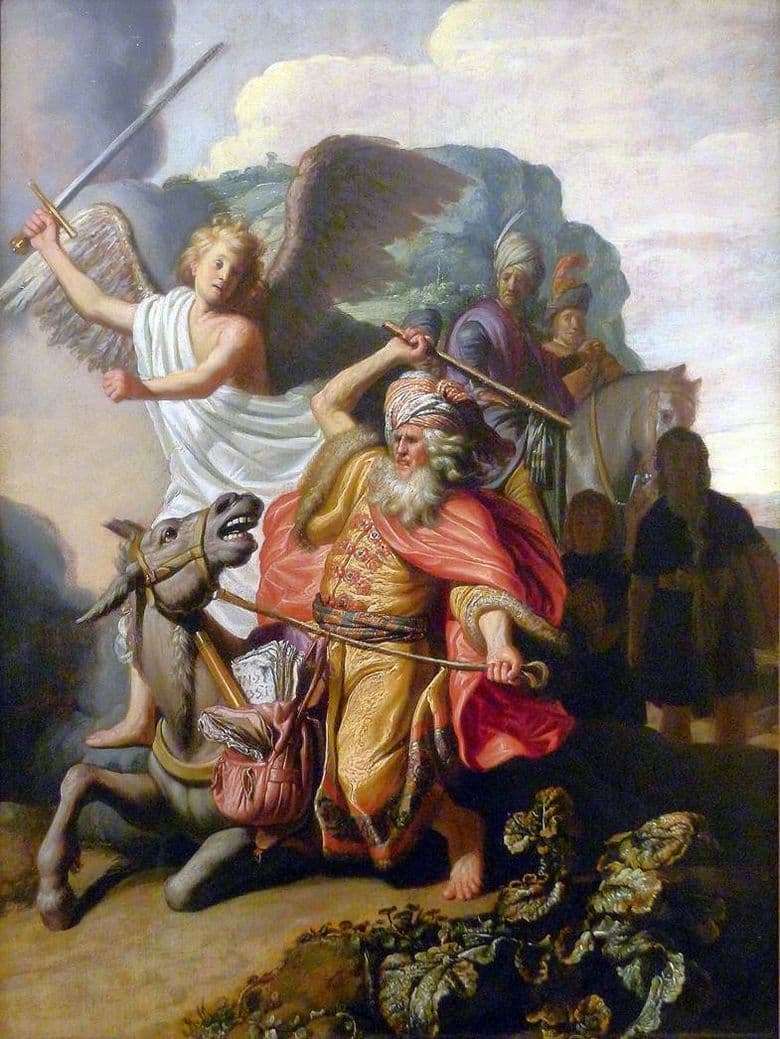 "Valaam donkey" – a picture of Rembrandt van Rijn, written in 1626. This canvas, 65×47 cm in size, is located in the Parisian Museum Cognac-Zhe. It depicts the biblical prophet Balaam and his talking ass.
The painting was painted in the Leiden period of Rembrandt. In 1625 he opened his first workshop there and began to paint on his own. However, it is noticeable that the "Balaam donkey" was written under the influence of his teacher Peter Lastman – a famous Dutch artist who lived in Rome for a long time and worked with such geniuses as Caravaggio and Elsheimer.
Colorful, almost flashy colors at the bottom of the picture, light background and uniform illumination of motionless figures are characteristic of almost all of Rembrandt's early works, including "St Stephen's Stoning" (Lyon Museum of Fine Arts) and "The Expulsion of Soldiers from the Temple" (Moscow Museum of Pushkin) . In 1641, Rembrandt successfully negotiated the sale of the painting with the Paris merchant Alfonso Lopez, who, as a representative of the French crown and a protege of Cardinal Richelieu, engaged in the purchase of military equipment in Amsterdam, was a great lover of art.
The biblical story of Balaam and the donkey was one of the most popular in the visual arts of that period. Rembrandt's painting was undoubtedly an imitation of his teacher Peter Lastman, who in 1622 wrote a picture on this subject. However, already in the fourth century, this biblical motif appeared on the walls of the catacombs of Via Latina in Rome. Among the contemporaries of Rembrandt depicting this story, it is worth noting Dominicus Steinhart and, of course, Gustave Dore.





(
1
votes, average:
5.00
out of 5)
Description of the painting by Rembrandt Harmens Van Rijn "Valaam donkey"