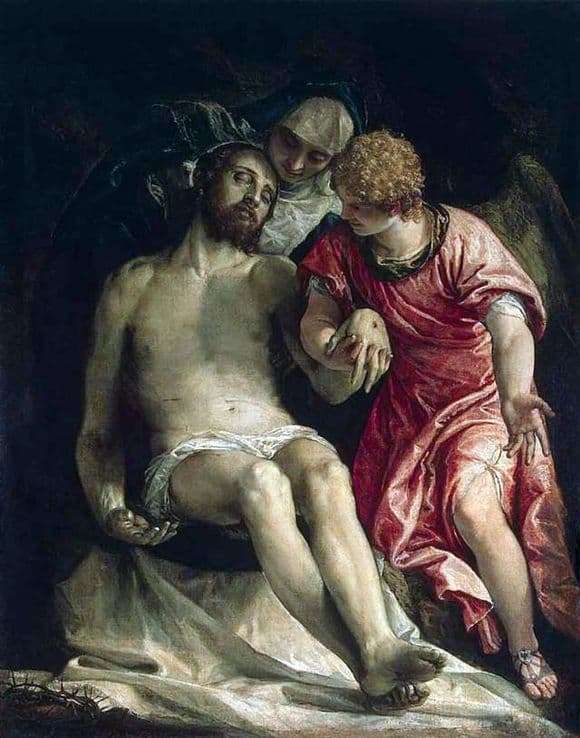 The visual art of the time of the Renaissance speaks of a complete spiritual change in popular traditions. Another time comes when some things cease to be relevant, and some gain public recognition. Thus, artists are looking for new ideas according to popular moods.
Paolo Veronese, being one of the most prominent representatives of the Venetian school of Italian painting, had an overwhelming influence on both contemporary creators and artists of the following decades.
In the earlier period of his work, the author was attracted by life-affirming motifs, colorful elegant compositions. Being older, Veronese began to reach out to tragic subjects, creating several creations devoted to religious topics. The existing canvases that demonstrate the mourning of Jesus Christ are recognized as the most significant and magnificent works of Veronese.
The compositional construction seems elementary, but this only enhances the picturesqueness of the figures located on the canvas. The Virgin bends over the dead Jesus, and his wounded hand is carefully supported by an angel. The expression on the face of the Virgin is sorrowful, the white apostolic covers the forehead. The pink appearance of an angel, its golden curls create a contrast with a dead, cooled body. The color scheme draws the viewer's attention to the atmosphere of mourning and grief. Dim, fading paint shimmers, as if fading away in the shadows.
The work was written around 1576-1582 for the Church of Saints John and Paul in Venice. Further, it was in the hands of the English king. After the collection of Charles I was sold out, Christ's "Lamentation of Christ" was in the hands of the Duke of Longevile, the representative of the power of Lenin, the Count d'Armagnac, Crozat. Having gone a long way, the canvas appeared in the Hermitage in 1772.