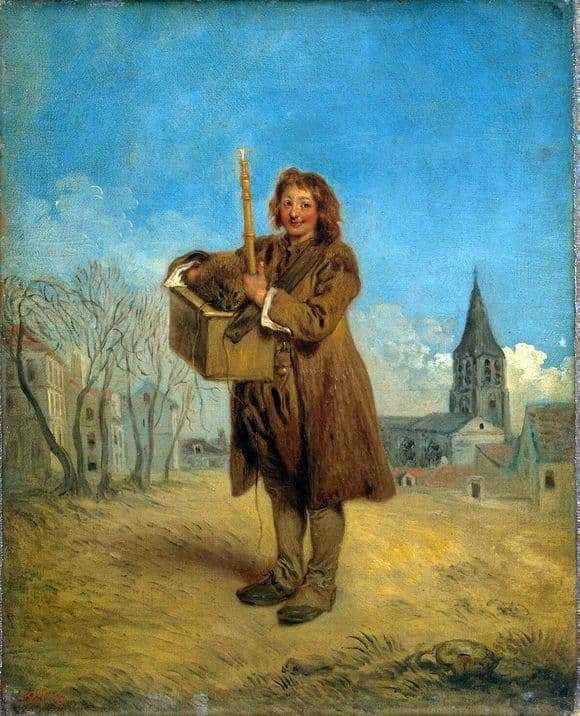 The picture was painted from life, precisely in the place that is depicted on it. A skilled artist depicted on him a little musician who was walking and at the same time working on a bright day. The face of the young man is open and smiling, he is not shy to look directly at the artist drawing him, and the wandering smile just does not leave his face. He is dressed in a rather modest, but comfortable for him clothes, because all his work is in motion. His outfit is warm brown, almost the same as the grass under his feet. Therefore, his suit speaks of many days of travel and the absence of his home.
The young man hit the road, taking with him a flute and a box with a friend. A trained groundhog lives in the box, who, on command, pulls a note from the box "for luck" to the public. The artist portrayed the artist and his little apprentice with the inner warmth and lyrics characteristic of his works. The loneliness of the young man is carefully and imperceptibly emphasized against the backdrop of the already cold autumn sky and the absence of numerous admirers of his craft.
The trees have already flown around and are far away from the artist completely naked. In the distance you can see a building that looks like a church, and many small houses of local residents. The picture is difficult to understand, the guy just came to the village or already leaves it, but he has no viewers yet. And I want to believe that they will now gather around him to see how he plays magical melodies on his flute, and how his hand-trained animal will reach out to everyone who throws a coin at him.