Description of the sculpture by Theodosius Shchedrin "Diana"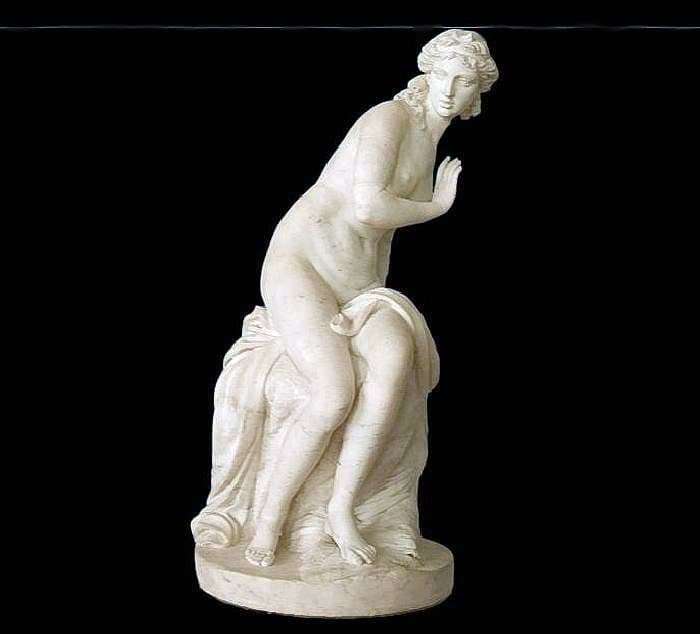 Theodosius Shchedrin is a famous Russian sculptor who worked in the genre of classicism. He was trained by French specialists, after graduating from the Academy of Arts he was sent abroad to continue his studies.
He gained invaluable experience in making statues to order in Italy – and during this period imbued with the sculptural art of ancient Rome, widely represented in Italian museums. Lived abroad for sixteen years – and returning to his homeland, he began to teach sculpture in his native Academy. Learned many talented artists. He performed sculptural works on behalf of state and public bodies.
The statue of Diana was created by the sculptor in 1798. The goddess of the hunt sits on a pedestal, apparently near the water, immodestly admiring her reflection. At this moment it seems to the girl that someone is peeping at her from behind the trees; trying to hide behind herself, she recoils in fright to the left, and the bedspread finally slips off her feet to the ground.
The sculptor managed to realistically convey the feminine fright and readiness to run at any moment; Shchedrin's Diana is not a belligerent and strong woman, carrying death, but a fragile, tender, vulnerable and infinitely feminine nymph. There is nothing grand and frightening about it; in fact, the author carved out of a stone an ordinary earthly woman, full of young grace. On the divine origin of Diana recalls only her hairstyle, laid as the heroine of ancient Roman myths. The ingenious combination of the classic story with earthly forms to this day amazes the audience with its beauty.





(
2
votes, average:
4.50
out of 5)
Description of the sculpture by Theodosius Shchedrin "Diana"