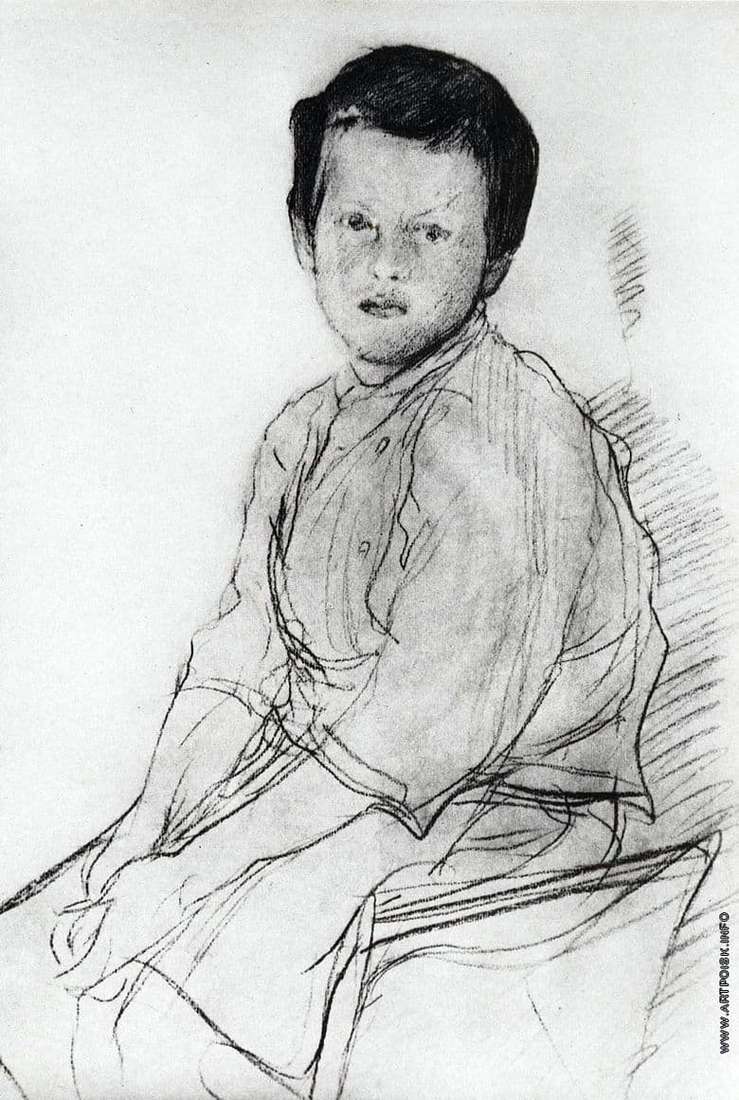 The portrait of Misha Serov became one of a series of portraits of children made by Valentin Alexandrovich Serov, a Russian artist and one of the main portrait painters of his era.
The main genre in the works of Serov from 1890 became a portrait. In this area, all the features characteristic of his early style appeared – a clear transfer of the psychological state of the people who posed for him. Serov loved when representatives of his district posed for him – actors, artists and writers (in 1893 he painted a portrait of his close friend Isaac Levitan, then images of the great writer Leskov and composer Rimsky-Korsakov follow – all the paintings are in the Tretyakov Gallery).
Serov used mainly gray, black and brown tones for his works, which was at odds with the then styles of painting, which assumed a bright palette of colors, this was especially noticeable in the 1880s.
The features inherent in impressionism arose in the compositional construction of a portrait or for the perception of a sense of spontaneous movement. In addition to the modern theory of impressionism, Serov studied in detail the works of Gals and Velasquez.
Received wide acclaim, in 1894 Serov joined the group of so-called artists of the Wanderers, and also began to receive important orders, including portraits of Grand Duke Paul, S. M. Botkin, Felix Yusupov – the paintings are kept in the Tretyakov Gallery, as well and in the Russian Museum). Characteristic features of Serov's portraits were truthfulness, compositional skill, and masterful performance.
In the sketch "Misha Serov," the artist departed from his characteristic decorative combination of colors, and used the technique of pencil drawing, with its clear lines and correct geometry of the forms.