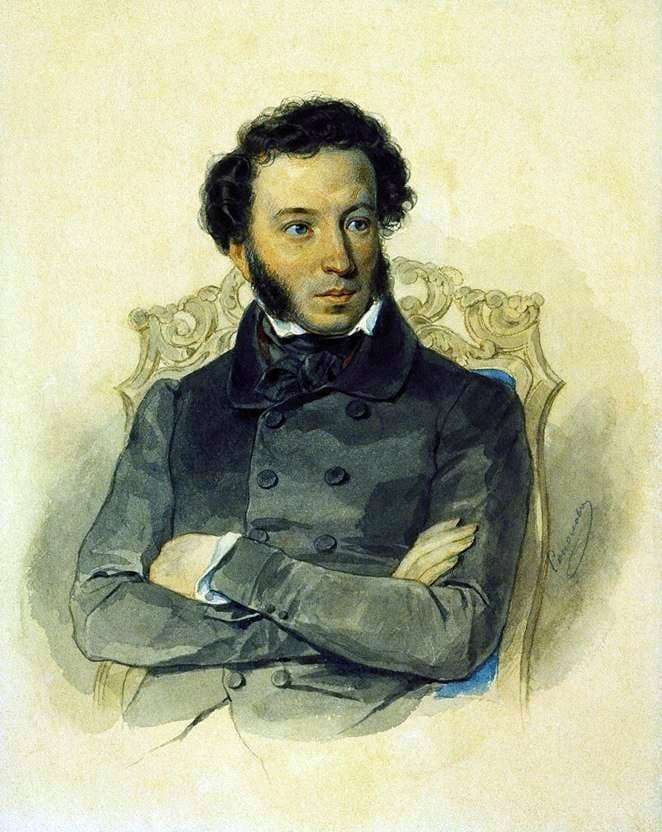 He is called the ancestor of the Russian watercolor portrait. "Remarkable similarity, beautiful drawing and pleasant softness of colors" – this characteristic was given to the master's works by contemporaries. The artist painted many portraits of members of the royal family and guests of the court of the Empress. His brushes belong to more than 500 portraits of his contemporaries. We can say that Sokolov created a story in the faces. The speed of performance without exhausting sessions of posing and the airiness of color made the watercolor portrait extremely popular.
The artist owns one of the best images of Pushkin. The poet is depicted sitting in a chair in his favorite pose – with arms crossed. a scarf tied with a fancy knot lifts the tips of a snow-white collar. The dark coat emphasizes the oval of the face, the recalcitrant curls and the calm expression with which he looks into the distance. What images are swarming behind a clear look, covered with a dreamy haze? Who knows. But, thanks to Sokolov's watercolor, the image of the poet was preserved for future generations.
The artist himself showed his attitude to work by signing it. The picture did not immediately find a place. Pushkin presented her brother A. O. Smirnova, then the picture visited P. B. Batyushkov, and later went to A. A. Bakhrushin.
That watercolor was able to convey the very flight of thought of the great poet. Transparent lightness of paint and light blur of outlines convey the speed of time, greatness, glory. Everything passes, but there remains art and memory in verses and paintings.