Description of the painting by Pavel Filonov "Faces"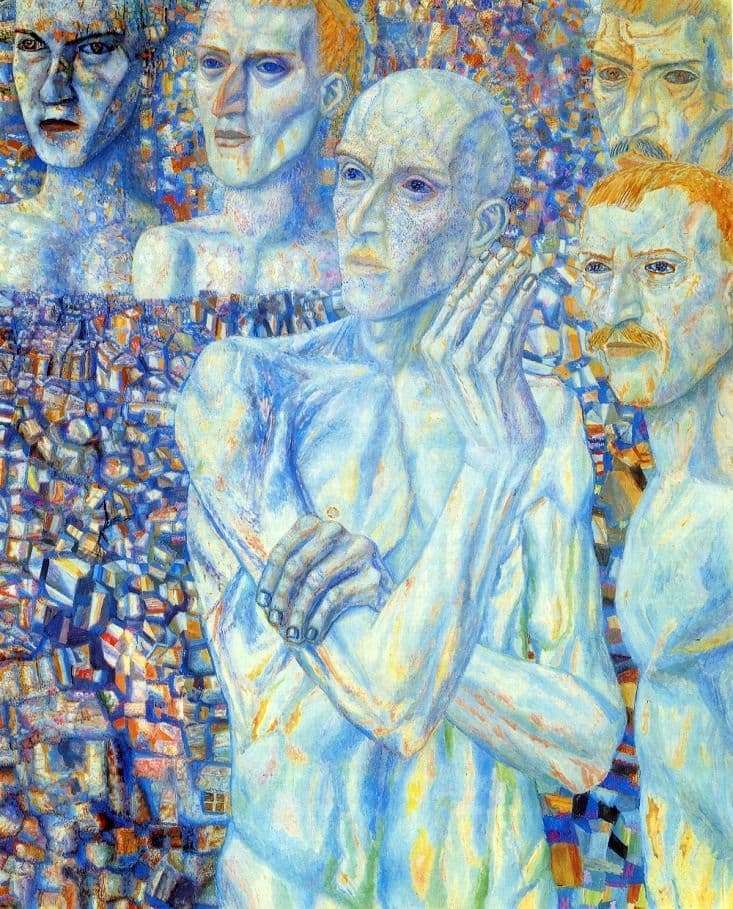 1940; oil, cardboard; 65 × 55; The Russian Museum.
The representative of the genre of "analytical realism" Pavel Nikolaevich Filonov refers to self-taught artists. Coming from a simple family, he received his professional education as a painter, but the desire to paint pictures awoke in him in his early youth. Filonov had an extraordinary sense of proportions, as noted by his teachers from the Moscow Art Academy, where he was accepted as a free listener. However, after studying for two years, Filonov was forced to leave the walls of the Academy.
His peculiar expressive style of writing was too at odds with what was considered correct and appropriate among artists of the simple Soviet people. Avant-gardism Filonov rather followed in his manner to the school of French masters of the genre. He defended his unique vision of reality uncompromisingly, despite all the hardships that he had to endure.
The
painting "Faces" refers to the mature works of the artist. She is part of an improvised "triptych" – three paintings, written in the 1940th year, all with the same name. One of the works, unfortunately, was lost.
On this canvas, five figures of adult men stand out, two of them, in the foreground, are depicted to the waist, two more, in the background are paintings that are visible only along the shoulders, and only part of the head of the fifth hidden behind the foreground characters. All figures are naked, as far as the viewer can see. Their faces are sketched with sharp sharp strokes; they clearly bear traces of hard life. The expressions on the characters' faces are intense, they carefully peer into the distance, as if trying to look behind the picture frame somewhere off to the side.
The figures seem to have "floated" into a patterned mosaic surrounding them from all sides. In the color fragments of the background filling the picture, you can see the houses or elements of the landscape, or fragments of faces – the viewer's imagination prompts his vision. As on all the canvases of Filonov, the inner essence of life is displayed here, appealing to attentive, thoughtful study.





(
2
votes, average:
3.50
out of 5)
Description of the painting by Pavel Filonov "Faces"