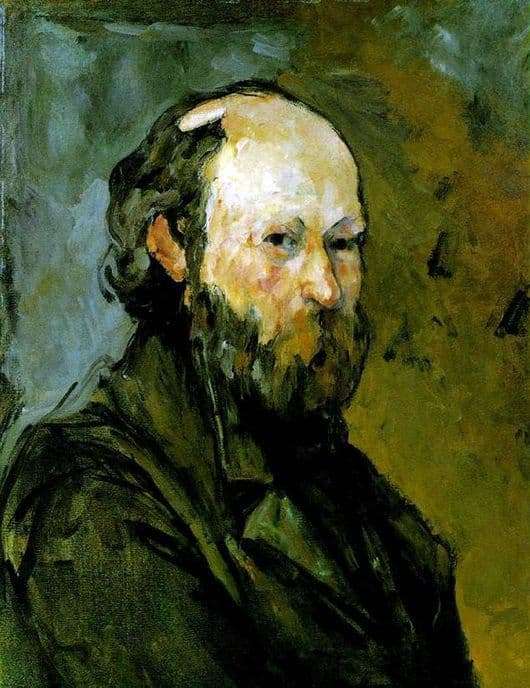 Paul Cezanne is a French artist who is a prominent representative of post-impressionism. In his works he tries to combine modernity and classics, society and individuality, harmony and chaos, man and nature. It was in the reconciliation of the two opposites that his life philosophy was. This approach to art can also be observed in its many self-portraits.
This self-portrait of Paul Cézanne was written in 1875, and is considered one of the first. In addition to the fact that he clearly demonstrates the originality of the artist's style, it also has some drama and tremendous inner strength. The features of the face were drawn in such a way that his intellectuality and artistry were noticeable in the foreground, pushing into the background any other emotions.
The shape of the face and high forehead, more precisely, their contours and texture, create an impression, whether Cezanne did not draw, but sculpted every detail of soft clay. This is achieved by layering the paint, creating the effect of space and true volume.
As for the artist's view on the "Self-portrait," not only rigor, but also hidden sadness is visible in his eyes. Other details are missing so that you can fully concentrate on the image itself. It is not the first time when the creator uses the effect of "sculptural plastics" to fully convey the whole range of feelings. In this self-portrait, as in some of the other masterpieces of the Field, there are almost no contour lines that can make the picture inconsequential.
In addition, looking at the picture, you can understand the love of Cezanne to the "pure painting", without unnecessary elements and color transitions. As the artist himself said, it is in this way that one can visually show the real connection of a person with the outside world.