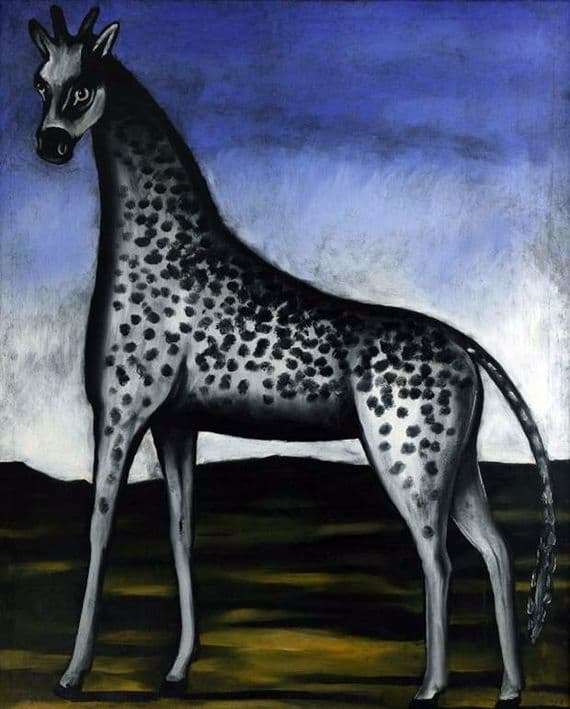 Pirosmani is a Georgian artist who spent his whole life in poverty and obscurity. Only after his death, he was announced an innovator, and his paintings began to enjoy success. In the meantime, he was alive, he painted signs and painted window frames, made wall panels and, due to lack of money for paper, painted on black and white oilcloths, which were plenty in pubs and taverns, where he usually spent the night – his house he had never.
He adhered to the style of primitivism, never studied anywhere, once he fell in love with a visiting actress and presented her with many scarlet roses – many years later the famous song "Million Scarlet Roses" was written about this story. In life, as in the song, it was all over sadly – the actress did not reciprocate and left Tbilisi.
The paintings of Pirosmani are characterized by a kind of print of sadness and hope. They sing a better world, a simple, almost childish world, where everyone is fine and where everything is very clear, but at the same time, looking at them, the viewer realizes that this world, even if it exists, was infinitely far from the artist and his life.
"Giraffe" – one of the paintings depicting animals, for Pirosmani characteristic. The giraffe is written neatly, very minimalist, without unnecessary colors and ornaments. He stands three-quarters of a turn, on a dirty green ground, under a white and blue sky, and looks at the viewer sadly and questioningly.
They said about the animals of Pirosmani that they had his eyes – if so, then the artist's eyes were sad and very attentive. The giraffe looks with a certain question, a little perplexed, with wisdom hiding at the bottom of the eye, and he is black and white, and not yellow-black, what a giraffe is supposed to be – it is quite possible that the artist simply did not have enough yellow paint to paint him.
From the picture breathes sadness and concealed hope – when you look at it, most of all you want to stroke the giraffe on the clever head.