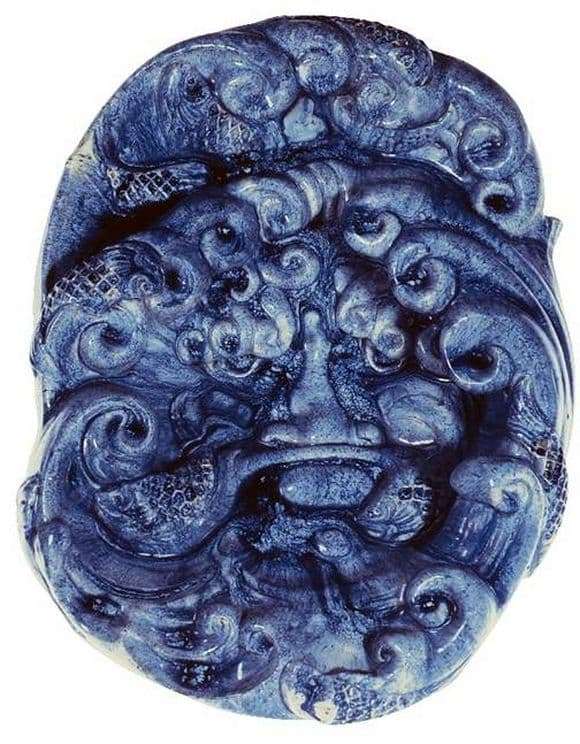 In his work, Mikhail Vrubel paid much attention to the embodiment of fairy-tale characters. He painted magic birds, painted dishes with images of sea princesses, sculpted leshih and mermaids. His work is extraordinary, strange and incomprehensible. Perhaps the unusual vision of the artist associated with his lifestyle. Mikhail Vrubel spent a lot of money on alcohol and women, playing card games with excitement. At the end of his life, the master suffered from mental disorders.
In his work, Vrubel repeatedly sang the theme of the sea and water in general. Underwater scum seemed to him particularly attractive. He carefully painted the dresses of sea maidens, depicted unseen fish and lords of the depths. What exactly is connected with this passion is unknown.
In 1903, the light was seen by one of the numerous works of Vrubel's The Tsar of the Sea. The master made it from ceramics and covered it with a bright blue-and-blue glaze resembling Gzhel. The work is quite subtle. A lot of turbulence, the swiftness of the waves, the tumult of the sea are embodied in the work. In addition to the image of the face of the ruler of the depths of the composition are embossed prints of fish. The Sea King is part of the collection of the State Russian Museum.
"The Tsar of the Sea", like many other works of the author, puts off a feeling of slight insanity. Creativity in this case is beyond the adequate perception of the world. It is worth noting that the work of Vrubel bears a certain demonic imprint. In addition, he uses in his work the method of delineation and crystal shape, which makes his works recognizable at first glance.