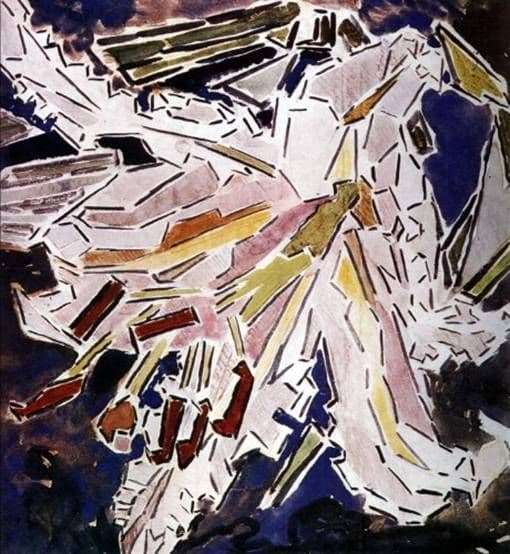 Flowers attracted Vrubel along with precious carpets, luxurious carpets and antique fabrics. These living jewels struck the artist with special plastic beauty, as well as the inexhaustible visual potential that lurked in them.
When the artist was still living in Kiev, the difficult financial situation forced him to give private lessons to two ladies who wished to learn how to paint with watercolors. Tired of theoretical explanations, the artist simply showed how to draw flowers. The choice of the latter as the object of the image is explained by the fact that one of the pupils, Natalya Matsneva, had already once painted them.
In total, Vrubel depicted about a dozen colors, the outline of each of which was a unique masterpiece. The artist never sought to draw details, but this did not prevent him from finding something unique in such a fairly banal subject as flowers. As for Leonardo, for Vrubel there were no unworthy images of objects. The only important factor for the artist was the potential inexhaustibility of the forms of the subject of the image.
Each flower is endowed with Vrubel individual character. So, the orchid depicted in one of the paintings of Vrubel, with fury breaks through the gloomy blue background, which gives it a certain aggressiveness. On the contrary, the wild rose, depicted in "Wildflowers," pays attention to modesty and incompleteness – Vrubel sometimes quit half-way if he saw that she had already exhausted herself.
Sketch "Lily" was created at a time when private lessons in Kiev were already behind. However, the image of the flower, which was conceived as part of the stained glass, has all the above features. Infinity is the only word that comes to mind when you look at this lily. The richness of the lines transmitted in the spirit characteristic of the symbolists opens the flower from the other side, which only confirms the talent of Vrubel the painter.