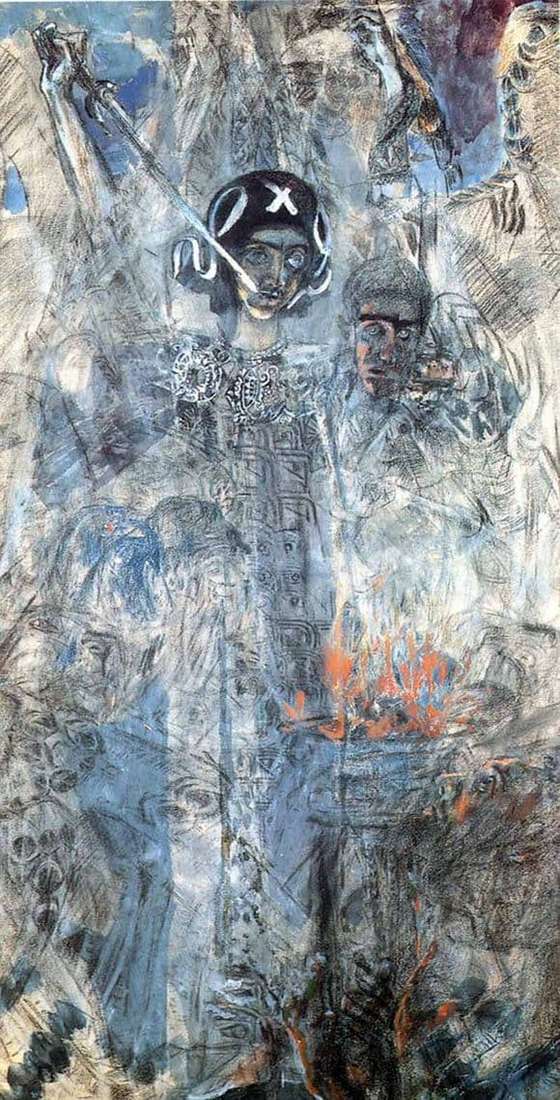 Vrubel preferred a deep and complex color palette, finding combinations that made his paintings incredibly colorful. The artist was inspired by Italian masters, Byzantine frescoes and mosaics. His work is inherent in a certain crystal shape and delineation, where certain nuances are emphasized by barely noticeable contours. Forms of images seem broken, located in different planes. The transition from light to dark colors make the work of the artist incredibly beautiful and create the illusion of richness and color.
This picture was painted by the artist at a time when he almost lost sight. But despite this, the artist's handwriting was felt in every stroke applied by his hand. They create a sense of movement and dynamics. Borders between color transitions are clearly observed, thanks to them the form of the work seems more multifaceted. Vrubel wanted to portray a passage from the Bible as he himself understood it. The master was very afraid to paint Christ and the Mother of God, since he believed that he was not worthy to paint the saints with his brush. His vision of biblical events was different from the usual understanding, and this was reflected in his last picture.
Amazing graphic technique, which was inherent in the artist, is the pinnacle of skill and makes Vrubel one of the most recognizable masters. Its color weights are elements that are poured into shape and carry a certain mental attitude. He did not need a lot of multi-colored paint to convey the richness of detail and the depth of tonal transitions. This picture is a complete graphic work, which is a subtle attitude of the artist to the captured event. Streaked arabesques fraught with all the charm of the handwriting of this magnificent and talented artist.