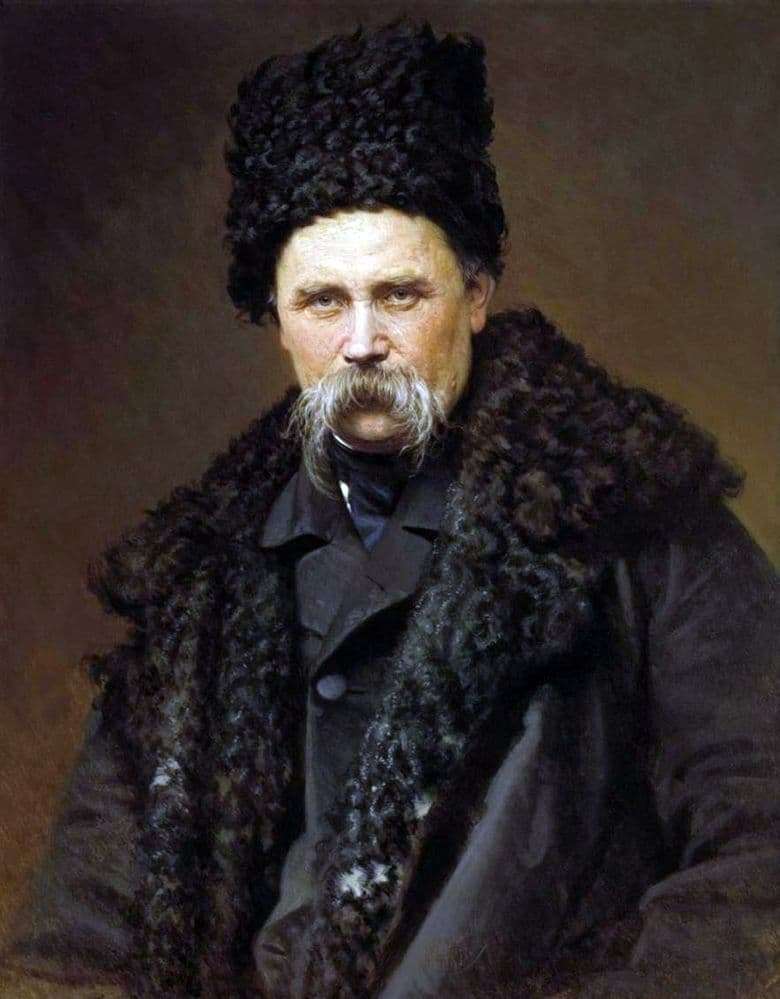 The portrait of the poet and artist Taras Shevchenko was commissioned by patron Pavel Tretyakov. The image of the Ukrainian poet was supposed to replenish the collection of artistic images of famous artists.
By the time the canvas was created, Taras Shevchenko had already passed away. To perform a creative task, Ivan Kramsky had to resort to the technique of painting a picture from a photograph. This was not always encouraged by fellow painters. Before embodying the idea on canvas, the artist did a lengthy job of researching the archives of a publicist. He carefully studied the life and habits of Taras Shevchenko.
Especially successful among customers was the ability of Ivan Nikolaevich to convey the view of a person. Including for this he was appreciated by the founder of the Tretyakov Gallery. During the reconstruction of the image, the author was able to convey the wisdom and care of the hero about the fate of the Slavic peoples.
Not knowing the history of the canvas, it is difficult to assume that at the disposal of Kramskoy was not possible to work with kind. The appearance of the hero is given in detail. Luxurious mustache, texture of materials and a fantastic white collar. Only the background without draperies, interior objects and the sepia hue inherent in old photographs can give a hint to the viewer.
According to art historians, Kramskoy was able to convey to the audience more information about the person than the original photo. Ivan Kramskoy captured for the descendants of one of his most interesting contemporaries in the true and unique appearance. The portrait of Taras Shevchenko by the artist is presented in the Tretyakov Gallery in Moscow.