Home

⇒
📌Repin Ilya

⇒
Description of the painting by Ilya Repin "Autumn bouquet"
Description of the painting by Ilya Repin "Autumn bouquet"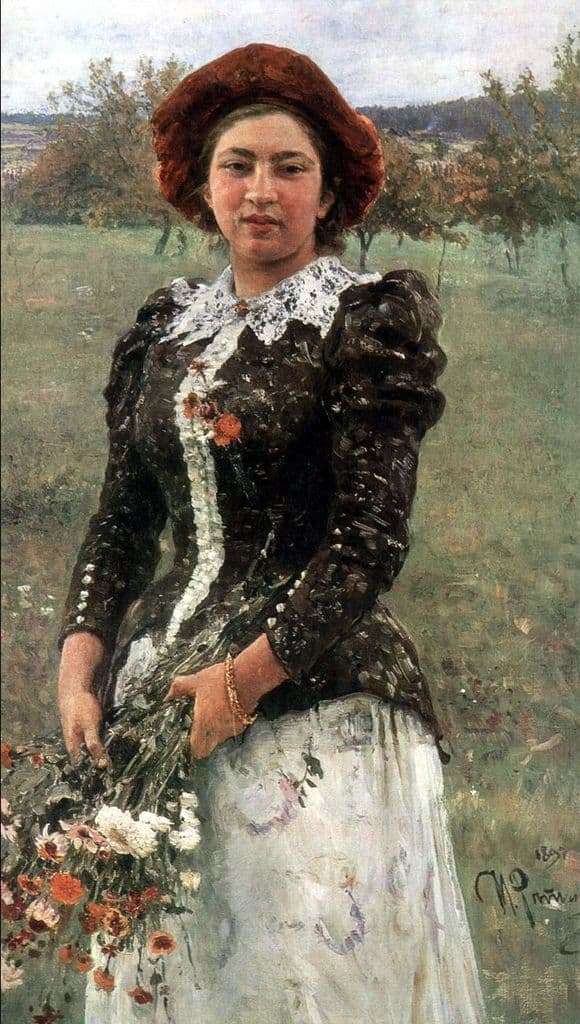 The materials for the creation of Repin's work "Autumn Bouquet" served as canvas and oil, the dimensions of the canvas are 111 by 65 cm. At present, the "Autumn Bouquet" adorns the State Tretyakov Gallery.
In the picture, the artist depicted his eldest daughter Vera. While writing this picture, Repin became very interested in painting in the open air, spent much time writing landscapes, which could not but affect the portraits. Nature is an integral part of the portrait: a bouquet of wild flowers in the hands of the heroine, flowers on her clothes, the landscape in the background emphasize the femininity and tenderness of the girl.
Upon closer examination of the canvas, there are two of the most positive feelings: the feeling of peace and the feeling of life. Everything is directed to the transfer of the character's unity with nature: the colors, the posture, the look, the clothes of
the girl, and the composition. The bouquet in the hands is like a point in the compositional decision, linking the female image and the beauty of Russian nature.
Everything in the girl's dress says that she is the artist's daughter: the clothes are chosen with taste, and on her head a big brown beret. It is from the beret you can guess that it is autumn in the courtyard and it has already become cool. The girl's face is thoughtful, it looks clean and gentle, her hair is neatly cleaned. Daughter looks directly at her father, it seems ready to say something to him.
Her features cannot be called correct and beautiful, but at the same time, there is something attractive in her. Probably, it is youth and at the same time unspokenness, tenderness, modesty.
The girl recalls this very bouquet with buttercups and cornflowers, which she holds in her hands. This bouquet is already starting to wither, autumn nature is already extinguished and losing its brightness and greenery, and the girl is just beginning to bloom and blossom. Perhaps it was this contrast that the artist wanted to convey.





(
1
votes, average:
5.00
out of 5)
Description of the painting by Ilya Repin "Autumn bouquet"