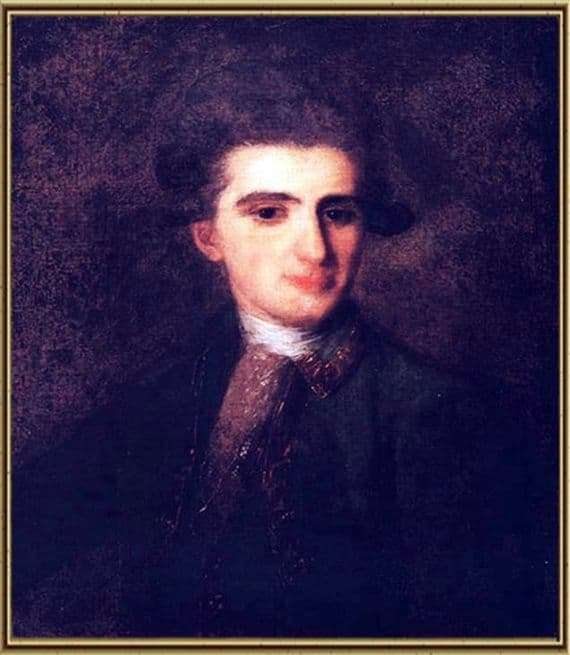 This picture was painted by the most famous portrait painter of the XVIII century – Fedor Rokotov. The world saw the picture, which depicts Nikolai Eremeevich Struys only in 1772. The picture is painted on canvas. While working Rokotov used oil.
Rokotov, despite the fact that he was a native of the common people, knew how to make friendship with people from noble families. Being alive, he managed to gain fame, but soon he was forgotten. And only after death all started talking about the beautiful works of the portrait painter.
Once he was lucky to meet Nikolay Struysky. Nikolai Eremeevich repeatedly noted the quick and easy work of the artist on the picture. This picture was written playfully. The impression was created that the brush itself wrote, and the rumors only played along with it a little.
The author tried to convey on the canvas all the originality of the Russian poet, and part-time critic. Looking at the portrait, it is impossible not to admire the hereditary nobleman. Since the person depicted was related to the writing, the artist skillfully conveyed it in the reproduction.
The attention of Nikolay Eremeevich deserves special attention, as if it penetrates and impresses with its depth. Deserves attention and the game of colors. The canvas is dominated by dark and calm tones, which symbolize the character of Struysky. Elegant lines, precise strokes – all this speaks of the highest skill of the artist. Also, do not miss the magic game of shadows, which betrays a special color picture. The picture is endowed with magical attraction.
From the picture it can be determined that its author had a positive attitude towards the person whom he decided to immortalize on the canvas. But this confirms the historical fact that says that Rokotov and Struysky were in friendly relations.