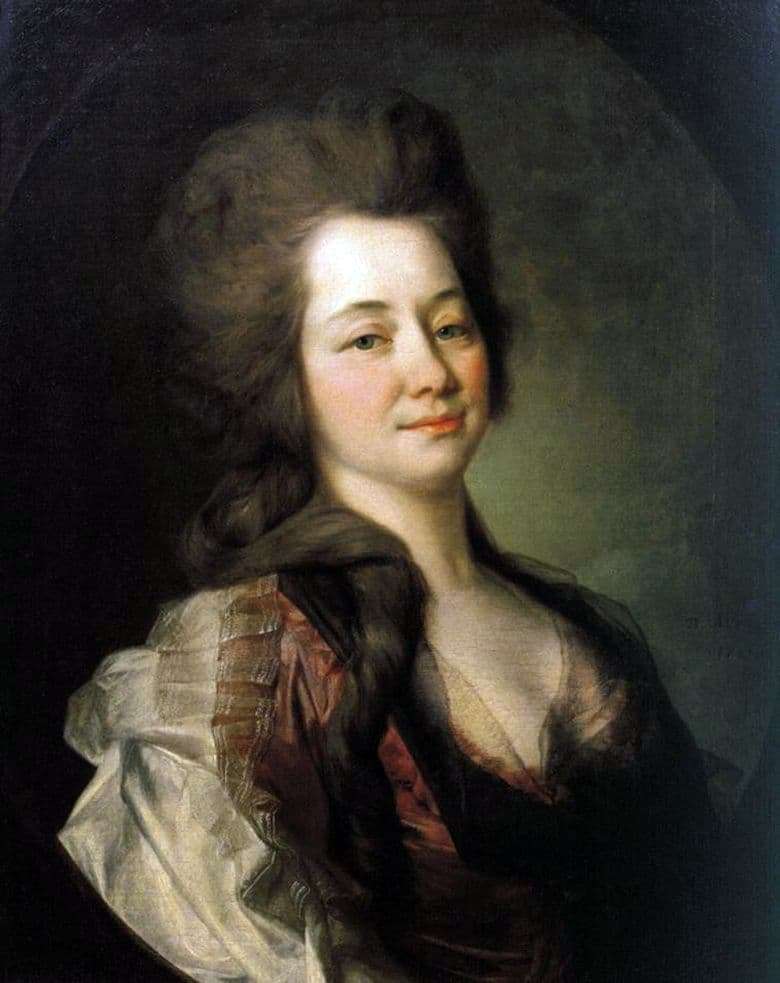 The portrait depicts a heroine, already written by the artist three years before, when she was not yet the wife of his friend, enlightener N. Lvov. Time has changed the style of the portrait painter: detachment, impassivity of evaluations appeared in his canvases. The author sees his character as if from the side, calmly and calmly evaluating his feelings. The artistic decision of the canvas expressed the changes that occurred in the fate of Mary Alekseevna herself.
Now she has become a married lady, the owner of a literary salon frequented by an enlightened society. She is slightly mocking and ironic, able to control herself and humble her heartfelt aspirations. Compared with the previous version, the composition is simplified, the outlines become distinct and unambiguous, the contour becomes sharper. The coloring is based on the interweaving of smoky and lilac-pink shades, but it becomes more expressive.
The portrait is full of the artist's great location for his heroine. He emphasizes her charm, sophisticated intellect, sensitivity and compassion. On the canvas, which is considered one of the perfect works of the painter, expressed the creative ideal of the author, who found a positive sample for this. The chamber picture was created by very restrained means, without any embellishment, so as not to distract the attention of the audience.
Levitsky thinks over the composition of the picture, the location of the figure, color. It gives the model originality, liveliness and natural grace by tilting the head, bending the neck, and shoulder movements. The uniqueness of facial tones, the tenderness of the skin, the light blush on the cheeks do not hide the shadow of fatigue on the model's face, the life experience she has gained, and has taught her a lot.
The artist manages to show a clever irony, slipped in a smile, and the attentive attention, hidden in an ironic look, who directly and openly looks at the contemplative. This is also served by the details of the thoughtful carelessness of the hairstyle of long blond hair, which runs down over the shoulders, of an open elegant dress with filigree wrinkles on the sleeves. The artist shows interest in disclosing the inner world of the model. The benchmark for him is the measure of the value of the human person given by the enlighteners.