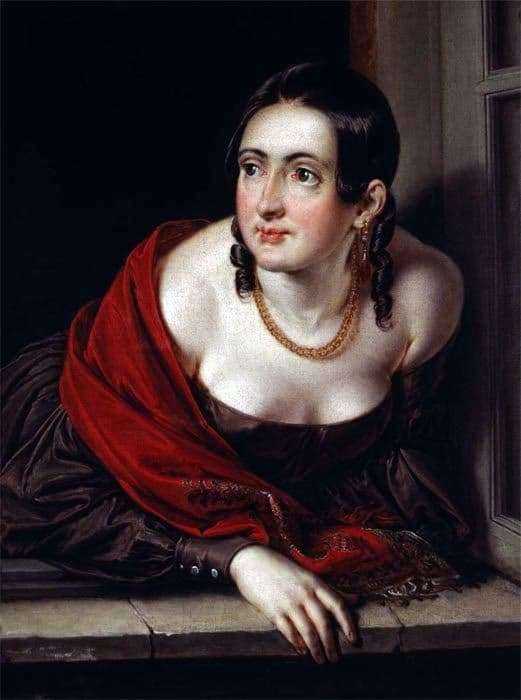 The great Russian artist Tropinin differs from other masters of painting in that it complements each picture of a certain direction with its characteristic detail and technique. Heroes, which were embodied in the paintings of the artist, are depicted in luxury and parade. The biography of the Russian artist had a strong influence on the plots of his works. He himself was from a Russian peasant family, therefore his heroes were mostly peasants.
In the painting "Woman in the Window", the master reflected the main character from the "Tambov Treasurer" of the great Russian poet Lermontov. Tropinin portrayed a woman on an ordinary day, and used warm and lively colors to convey mood and reality. The woman depicted on the canvas of the artist, very open and simple, which favors those who look at her. Just such simple and sincere are ordinary people according to the Russian artist. Tropinin took on the mission to show ordinary people in a different light, who are not only busy with their own affairs, but can also show their friendly attitude.
Tropinin, with the help of his paintings, tries to show the ordinary person's weekday, emotions and soul. In the expressive eyes of this woman there is a sincere joy and sincere attitude towards others. And the grandness and luxurious attire attract attention and genuine interest in her personality. The warmth, pomp and sunny pictures of this artist are loved by many people. The artist with his works showed that even ordinary people can be in the center of attention and become heroes of artists.