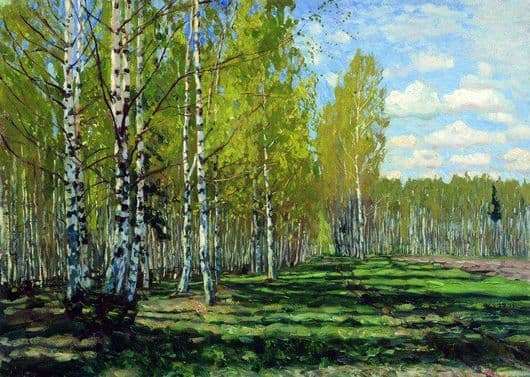 Born even during the Russian Empire, artist Stanislav Zhukovsky (1873-1944), had Belarusian-Polish origins and his fate, including creativity, fell into difficult times when empires and new ones fell, and during times of war and other upheavals who directly influenced his life and worldview.
The artist himself was born in the family of a Polish aristocrat, from whom all his lands were confiscated for allegedly participating in the Polish uprising against the oppression of the Russian Empire, which took place in 1863.
However, some sources say that the cause of confiscation of land from the father of the future artist was not political at all, but economic. It was as a result of confiscations that Zhukovsky's father, as well as most of the Belarusian-Polish gentry, could not keep his property intact and was forced to become a tenant.
Already in 1892, despite the protests of his father, the future artist sent to study in Moscow, where he studied painting in Levitan and graduated from the Moscow School of Painting, Sculpture and Architecture, after which he took part in a number of exhibitions, where for the first time he declared himself as high level painter.
The painting entitled "The Forest" was written by him in 1900 and its creation practically coincides with the universal recognition of Zhukovsky as one of the most famous and most professional landscape painters who worked in the impressionistic direction. The painting depicts a birch grove, in the background of which clouds run into the distance. The sun shines through the trees, illuminating the green grass in a clearing near the trees.
The work affects the viewer soothingly and positively, being, in essence, one of the outcomes of the artist's long journeys through Central Russia, where he gained inspiration for creating his paintings.