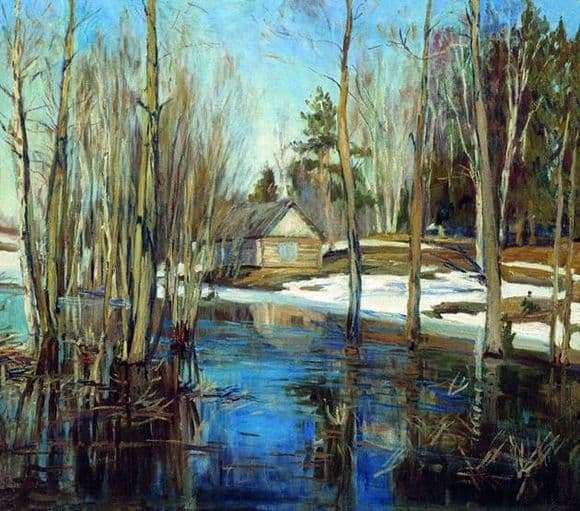 Artist Stanislav Zhukovsky became against the will of his father. Having successfully entered the Moscow School, the young and enthusiastic student becomes a devoted follower of I. I. Levitan. After some time, Stanislav Yulianovich joins the "Association of the Wanderers," in which he travels a lot and creates, presents a number of the first exhibitions of his paintings.
Like his mentor Isaac Levitan, Zhukovsky worked without sketches, recreating his works from life. Among the leading themes and objects of his paintings stood out the refined interiors of old estates and noble estates. The role of landscapes, which the artist painted with particular diligence and subtlety in the windows of various rooms, is unchanged and great. The windows were a special detail in the plot, opening into the surrounding world, hidden behind glass, and drawing an invisible line between the external universe and that, "home and intimate" for each individual person.
Zhukovsky was a poetic landscape painter, creating various moods of natural genres in the diverse thematic series of his canvases. Presented the painting "Spring" was part of a series of works on the warm and "blooming" season. Different major light colors, the work demonstrates changes in the style of writing. After 1900, the influence of the Impressionists in the artist's work is great.
The strokes are more expressive and dynamic, while in the smallest details the branches of trees, bushes and blades of grass sticking out of the water and snow, are spelled out. Decorative effect is skillfully combined with a multifaceted play of light and reflections on water. In conditional and faceless images, the "original" plan of the upper part of the picture is gently and fluidly interleaved.
The warmth of the "native" side – a small cozy house, familiar from childhood forest paths and groves – everything is thought out and combined in an unusually bright good picture of the arrival of spring.