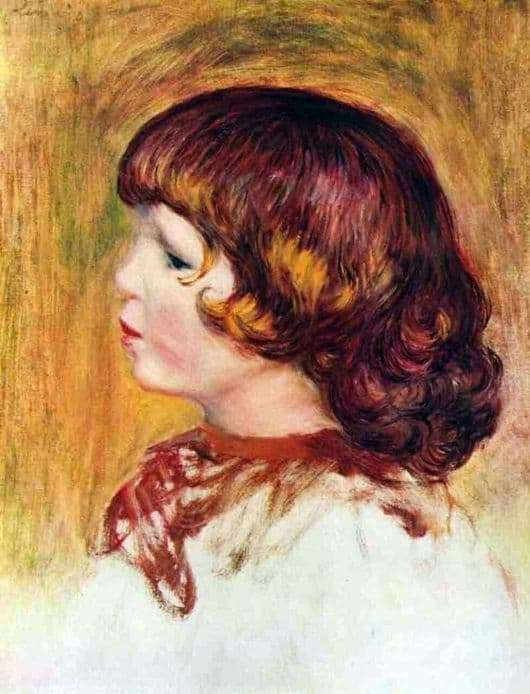 Renoir painted this portrait in oil on canvas, which was written in a very difficult period for the artist when he was in Japan. The canvas depicts a child named Koko, and critics attribute his writing to the red period.
This picture appears to the viewer, you can see that the master begins to gradually move from the impressionistic style, and tries to find all the new solutions in his artistic work. Thus, he tries to use red in his works and plays with perspective.
At the moment, the artist mainly draws his inspiration exclusively from works with the predominant shades of red in their various designs. Immediately striking is the fact that the work is simply saturated with great love and extraordinary tenderness. The artist focuses on such a young age of the portrait, his intensive and tireless study of the world, unrestrained energy.
In this case, these red shades are the perfect fit. Despite this, the work is saturated with certain notes of impressionism, but it is worth noting that in very small quantities. It is seen that the artist is about to depart from this technique, and these lines, which deliberately distort the perspective, are made solely because of the inner experience, emotional conflict that prompts the master to write.
In this portrait, the artist's hard and confident brush feels particularly strong, it can be seen how the sun's ray entangled in the hair of the portrait, while thanks to the pale skin that becomes the perfect background, energetic and colorful lips stand out. Thus, the picture is one of the unique masterpieces, which is a kind of transition between the past and future works of the master.